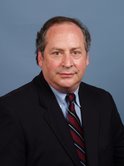 A safe and satisfying path to resolution.
Behrend Mediation Services seeks to provide mediator expertise that is cost- effective, ethical, and responsive to the participants. With over thirty years of mediation experience, Bernie Behrend is one of the most experienced mediators in the Pittsburgh area.
In addition to his private work with separating and divorcing couples, and with parties to real estate transactions, Mr. Behrend is on a number of mediation panels for state and federal courts, governmental and non-profit agencies.
Complimenting his practice, Bernie is a popular speaker and trainer on conflict resolution and mediation and trains mediators in basic and advanced skill building. throughout western Pennsylvania.
Behrend Mediation Services offers a fast, convenient, and affordable approach to resolving your dispute.



Bernie Behrend is Mediate.com certified.
What types of mediation are available?
Marriage

Divorce

Real Estate

Personal Injury

Employment
See full list under Areas of Practice