Parenting Plan Advisor, Custody, & Mediation
Empowerment through Education, Empathy, and Equilibrium
Elena Hobbs-Minor, MA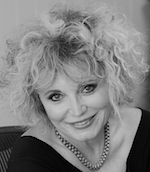 Elena Hobbs-Minor, MA, sucessfully assists parents to cope with the emotional impact of divorce and custody proceedings. She works with attorneys and their clients on a contract basis to preserve the lawyer client priveleged relationship. Elena provides the parent information regarding types of custody-parenting plans to meet the needs of children and gives emotional support so that the attorney is freed to work on the legal issues. Through her work, a parent learns how to perform a reality check, negotiate, take control, or let go when necessary to decrease conflict.
Elena's work is carried out mostly in conjunction with an attorney and a therapist. The attorney protects the client's rights and the therapist works with the client's personal issues. She believes in working as a team to help the client during this difficult time. Nothing contained in the work should be construed as legal advice or psychotherapy. For any and all legal advice, the parent must consult the attorney.
Elena Hobbs-Minor, MA, is in private practice and has consulted with over 50 Northern California law firms on custody evaluation, mediation, parenting plans, alternatives to court, helping children through high conflict divorces, managing negotiations, and conflict resolution. She has presented these topics to Bar Associations, attorney groups, and Mental Health organizations throughout the U.S. as well as AFCC panels and extension classes through University of California. She is a member of the American Counseling Association, the Association of Family and Conciliation Courts, and the Association for Conflict Resolution. She is trilingual in English, Spanish, and Russian.
I can teach you how to Empower yourself
through Education, Empathy and creating Equilibrium.