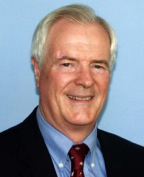 The Hon. Tom Fuller is a Senior Retired Judge with over 45 years of Legal and Judicial Experience. He brings a range of experience to the table as both a trained Arbitrator and Certified Mediator in Richmond, TX.
He is a credentialed mediator in both Family Mediation and Mediation in the Richmond area. He enjoys handling a variety of family and civil cases. He is listed in the Texas Association of Mediators, Association of Attorney Mediators, and Texas Mediator Credentialing Association.
He holds a Board Certificate from the College of Advanced Judicial Studies in Civil Jurisprudence and received a President's Commendation from the State Bar of Texas in Civil Law in 2012.
His office is available to assist with mediations, arbitrations, negotiations, settlement conferences, contested hearing settlement conferences, private trials, and other alternative dispute resolution options in Richmond, TX. For scheduling purposes contact (469) 767-2211.