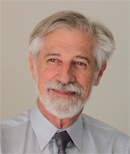 Carl D. Schneider, Ph.D. Over the past 30 years, Carl has trained several thousand family mediators. Currently Director of Mediation Matters, Kensington, Maryland, Carl is a registered psychologist (Il.), licensed clinical Marriage and Family Therapist (Md.), Certified Mediator with the Maryland Council on Dispute Resolution and with the Supreme Court of Virginia, an Advanced Practitioner Member of the Association for Conflict Resolution (ACR) and a Mediator Member of the Academy of Professional Family Mediators (APFM). He has served on the editorial board of Mediation Quarterly and the Board of Directors of the national Academy of Family Mediators, the Mediation Council of Illinois, and the Family Mediation Association of Georgia. He holds a M. Div. degree from Union Theological Seminary in N.Y.C. and a Ph.D. from Harvard University.


Contact Carl Schneider

Website: www.mediationmatters.com

Married Mediators: Audrey Yowell and Carl Schneider (01/25/22)
An interview with Carl Schneider and Audrey Yowell about how they integrate their mediation carriers and their marriage. Recorded and shared as part of the Mediation 2020 Conference.
The Power of Apology (08/10/19)
Carl Schneider speaks of the significance of apology and its power to heal damaged relationships by acknowledgement and taking responsibility.
Interview with Carl Schneider - Views from the Eye of the Storm (06/10/17)
This is the complete interview by Robert Benjamin with Carl Schneider, a psychologist and divorce mediation pioneer, filmed as part of Mediate.com's "'Views from the Eye of the Storm' Video Series.
From Carl Schnieder (10/14/13)
Jim, When I think of the many contributions you have made to our field, what stands out for me is that you have demonstrated to us all how to run a mediation business while still being generous and willing to share! (It's the site where I refer all my trainees as the place to learn about our field - free.) You've stayed the course, never wavered, always been a part of important conversations while keeping your independence. What more can we say than 'Well done.' Please don't stop! I hope you'll be asking us to submit a testimonial for the 1,000th weekly edition.
Carl Schneider: Training Mediators to Take Risks - Video (08/26/10)
Carl Schneider talks about how he trains mediators to have "no resistance" and how that requires risk-taking.
Carl Schneider: Diversity of Professionals in the Field - Video (06/18/09)
Carl Schneider emphasizes that professionals from diverse backgrounds are practitioners of mediation.
Carl Schneider: Repairing Relationships in Mediation - Video (05/21/09)
Carl Schneider shares that mediation reaches its full potential when a mediator can help to repair a torn relationship.
Sharon Pickett - A Remembrance (01/05/09)
Sharon Pickett, 58, died of breast cancer on August 30, 2008 in Bethesda, Maryland. Here is a remembrance of Sharon and her contributions to the field of conflict resolution.
From Carl Schneider (09/04/07)
Mediate.com has modeled successful marketing of our field. Staffed with some of the most effective people in our field, it has provided a gathering place for dialogue and thought in our field. Always thinking one step ahead, it has challenged us all to be our best selves. While organizations and administrations come and go in our field, mediate.com has stayed the course and proven itself a source of creativity again and again.
What It Means To Be Sorry: The Power Of Apology In Mediation (01/23/06)
The importance of apology as the acknowledgement of injury is familiar to some forms of mediation, including victim-offender mediation, but has been much less understood in divorce mediation. The act of apology represents one of the core reparative opportunities in damaged relations. But it's not easy. This article will describe the opportunity that apology presents, the difficulty we have in seizing that opportunity, and the role that third parties can have in inviting apology.
"I'm Sorry": The Power of Apology in Mediation (10/08/99)
Apology involves the acknowledgement of injury with an acceptance of responsibility, affect (felt regret or shame - the person must mean it), and vulnerability - the risking of an acknowledgement without excuses. It is repair work - work that is often necessary, but difficult.