Ellen Kandell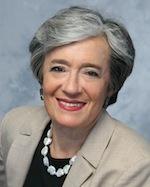 Ellen F. Kandell is a certified professional mediator and attorney with over 30 years of public and private sector experience. She provides mediation, group facilitation and training to diverse, national clients. Ms. Kandell trained as a mediator at Harvard Law School in 1992 and has mediated over 800 cases. In June 2016, she participated as an assessor in the second annual Consensual Dispute Resolution Competition (CDRC), an international mediation competition in Vienna Austria.




Contact Ellen Kandell

Website: www.alternativeresolutions.net

Articles and Video:
Is It Ever OK to Blame? (01/20/17)
Blame is frequently used, whether consciously or unconsciously, in an attempt to assign responsibility for something gone awry.
The Neutral's Perspective: Lessons from the Trenches (03/07/14)
Conflict in family estate cases can often be lessened by guided communication. The degree of conflict in some disputes can be minimized by more sharing of information by the personal representative with the heirs.
Keys to Successful Mediation: Understanding Brain Wiring and the Complex Listening Dynamic (05/20/12)
Shifting your clients from positional, competitive mindsets to more cooperative and collaborative thinking where creative and mutually beneficial solutions can be generated is the goal of most dispute resolution professionals. This article explores some of the brain's structure and functions and how they contribute to the natural competitive and collaborative instincts that operate simultaneously.
From Ellen Kandell (10/11/11)
Congratulations Jim and the fabulous team at Mediate.com. Your site puts mediation and collaborative problem solving on the front burner enabling people and organizations to find resources and information which is the preliminary step in conflict resolution. Alternative Resolutions' business has grown as a result of your good work.
Conflict In The Healthcare Arena: What Physicians Can Do About It (01/31/11)
Do you and your partners frequently have difficulty working through strategic planning issues? Is there internal strife between your office manager and the lead nurse? Is the hospital committee you serve on a source of confusion and ambiguity rather than a source of professional pride?