Mary Salisbury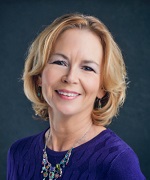 Mary Salisbury is a Certified Divorce Financial Analyst, a divorce mediator and divorce financial planner in Wilmington, NC. She is the founder and owner of The Right Divorce Solution, LLC. Ms. Salisbury practiced as a financial advisor and narrowed her niche to divorce when she saw that her clients did not receive the financial guidance they needed when they went through their divorces. She continues to use her financial expertise to help clients understand the long term financial implications of property division, child support and alimony and how they will integrate with their other sources of income, including Social Security. Ms. Salisbury believes that "lawyering up" in a divorce leads to an adversarial divorce so she made it her mission to help couples divorce with grace and have an emotionally kinder and financially smarter divorce. Ms. Salisbury started The Right Divorce Academy and created educational videos on divorce available on her website, www.TheRightDivorceSolution.com/courses. Prior to becoming a financial advisor, Ms. Salisbury was an ERISA paralegal and obtained the designations of Qualified Pension Administrator and Certified Pension Consultant which has proved to be invaluable knowledge in her divorce cases.




Contact Mary Salisbury

Website: www.TheRightDivorceSolution.com

Mediate.com Directory Listing

Articles and Video:
LGBTQ Marriage, Divorce, and the Benefits of Mediation (03/24/22)
Even though the Supreme Court ruling was a significant legal step for LGBTQ couples, the date of marriage may still not be legally clear and thousands and thousands in legal fees could be spent only to find there is no definitive legal answer.
Social Security Benefits and Divorce (11/05/21)
Social Security benefit rules are complex and confusing, and even more so when you get a divorce.
Preparing and Paying for QDROs in Divorce (09/17/21)
The responsibilities of a plan administrator include reviewing QDROs or DROs and then distributing the funds to the non-plan participant spouse once they have approved the order--which become difficult in a separation.
Keeping the Marital Home in Divorce and Pitfalls for the Unwary (02/19/21)
In most marriages there is a marital home/the kids' childhood home and it's often the largest asset--and the largest source of conflict.
What a Financial Affidavit Won't Do (12/07/20)
I was recently reminded of the difference in the depth of information and subsequently the analysis that I perform when I do my financial analysis versus what information is provided by clients when they are asked to fill out a Financial Affidavit.
The Lawyerization of the Mediation Process (10/03/20)
Imagine my surprise years ago when I went through North Carolina family financial mediation training and I learned that the norm for mediating a couple going through divorce was shuttle mediation.
The Importance of Accurately Attributing Gains on Separate Property in Divorce (09/04/20)
Let's take a simple example to show why a back of the envelope calculation could provide a completely inaccurate picture of the value of the marital vs separate portions of a joint account.
Dividing the Burial Plot in Divorce (01/17/20)
This article addresses an often overlooked asset in divorce, the burial plot, and the surprising negative consequences of failing to address this asset in the divorce decree.