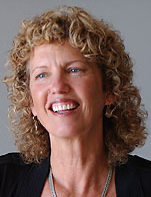 Nina Meierding has been a full-time mediator and trainer for over thirty years and has handled over 4,000 disputes in her practice. An adjunct professor at Pepperdine University's Straus Institute for Dispute Resolution for over 25 years, Nina has also taught at many other academic institutions, as well as both the National Judicial College and the California Judicial College. She has provided training throughout the world to court systems, corporations, governmental agencies, school districts, law firms, public entities, medical groups,and non profits in negotiation, communication, mediation, culture and gender issues, including England, Scotland, Ireland, the Netherlands, New Zealand, Canada, Sweden and India.

Nina is the former president of the Academy of Family Mediators and served on the Board of Directors for the Association for Conflict Resolution, as well as many other organizations. She has received numerous awards for her work in the conflict resolution field, including the John Hayne's Distinguished Mediator Award from the Association for Conflict Resolution and the Lifetime Achievement Award from the American College of Civil Trial Mediators. She is an honorary fellow of the International Academy of Mediators and an emeritus fellow of the American College of Civil Trial Mediators.




Contact Nina Meierding

Website: www.mediate.com/ninameierding

Mediate.com Instructor Discusses Implicit Bias: We All Have It (01/27/21)
Nina Meierding discusses her training on implicit bias, and what we can do to become "bias aware."
Gender and Culture in Mediation (07/15/20)
Nina Meierding explains putting theory to practice regarding studies of gender and culture in mediation. She describes being sensitive and respectful of diverse thought processes and communication methods.
Cultural Sensitivity While Training (06/01/20)
Nina Meierding discusses her approach to mediation training in other countries. This involves being culturally sensitive, not imposing the Western model as it may not be useful for other cultures and their ways of problem-solving.
Interview with Nina Meierding (02/25/20)
New interview with Nina Meierding by Robert Benjamin as part of Mediate's new "The Future of Mediation and Negotiation in Our Culture, Politics and Society" video series.
Mediators Biases (01/01/20)
Nina Meierding discusses the evolving state of bias in mediating. She emphasizes the importance of the mediator being aware of his/her own biases and gives examples of her own biases in divorce cases.
Negotiating Like a Woman - How Gender Impacts Communication between the Sexes (03/14/18)
Anyone who has ever been married will admit that men and women argue differently. It should be no surprise to learn that women and men negotiate differently as well.
Interview with Nina Meierding - Views from the Eye of the Storm (10/17/17)
This is the complete interview by Robert Benjamin with Nina Meierding filmed as part of Mediate.com's 'Views from the Eye of the Storm' Video Series.
Looking to the Future: Is There Still A Place For Proactive, Early Intervention Mediation in Our Changing Field? (10/17/16)
The author is hopeful that mediators, participants, and attorneys will re-examine the trend of late intervention, lawyer-centric mediation and bring pro-active, early mediation back as one of the important focuses of the mediation field.
Culture & Gender Issues in Negotiation & Mediation (video) (07/27/16)
This is a video sample from Nina Meierding's seven-hour online course on Culture & Gender Issues in Negotiation & Mediation.
Mediation: Staying Culturally Relevant In A Multicultural World (01/05/16)
Many mediators have been trained solely in a Western-style model of mediation with Western-style tools in their "toolboxes." Even the theoretical constructs of ADR often reflect a Western model that is not always respectful of culturally diverse concepts.
Get Back To Our Roots With Early Intervention, Participant Centered Mediation (01/15/15)
"Early intervention, participant-centered mediation creates many advantages for the mediation field itself. Mediation in the United States could return to its roots with a much broader pool of mediators, with more diverse backgrounds and skills, who could be utilized to solve disputes. (When conflicts are seen solely as a legal case, attorneys tend to hire "attorney mediators" in the mistaken assumption that having a legal degree makes a person a better mediator.) Early intervention, participant-driven mediation is used widely in many other countries, who look a bit askance at our trend in the United States." See Nina's article here.
Nina Meierding: Culture and Gender Trailer - Video (05/20/14)
Internationally prominent trainer Nina Meierding shares with her class how to be culturally sensitive during mediation with non-verbal cues.
From Nina Meierding (10/14/13)
Happy 500th Issue! I have been an avid supporter of mediate.com for well over a decade. It is where I have chosen to have my website and it is where I encourage other mediators to have their websites. It is where cutting edge articles are written by some of the brightest minds in our field. It is where mediators can go to get up-to-date information on what is happening, not only in the field of mediation but the entire field of conflict resolution. It is where you can keep track of your colleagues, read blogs about conflict resolution, search for multiple resources through the mediate.com "marketplace," find options for top-quality trainings, get a referral for a mediator and much, much more. What's not to love? Congratulations to Jim Melamed and his team for continuing to provide a great service to our field!
From Nina Meierding (10/12/11)
I have always listed my website with mediate.com and have appreciated not only the wide ranging audience that mediate.com brings in, but the technical support and maintenance of the site. I encourage all my students and training participants to have their websites on mediate.com. In addition, mediate.com is a wonderful resource for articles, trainings and an up-to-date calendar of events.
Nina Meierding: Wrong Words Used in Mediation Trainings - Video (06/28/10)
Nina Meierding discusses her training early on and how she rejected the terms 'never' and 'always'. These terms don't allow for flexibility and understanding of human behavior and she believes some trainings are still using these terms.
Preview: "Cultural & Gender Issues in Negotiation & Mediation" DVD Course (12/20/09)
This is a preview of "Cultural & Gender Issues in Negotiation & Mediation" with Nina Meierding. Full information and ordering are available at www.mediate.com/Culture
Meierding, Nina: Future of Mediation and Personal Fulfillment - Video (12/06/09)
Nina Meierding describes the future of mediation as continuing with much debate and outside influences, but sees the principles and theories expanding throughout society. She also talks about the personal fulfullment she gets from helping others create an agreement.
Meierding, Nina: Facilitating Conflict and Different Communication Styles of Parties - Video (11/06/09)
Nina Meierding describes different communication styles of parties. If the parties are comfortable with yelling or swearing at each other, she will facilitate and provide a safe environment for them to do that.
Meierding, Nina: Concern: Increasing Legalization of Mediation - Video (08/06/09)
Nina Meierding discusses her concern of mediation being too closely tied in to the legal process. This tie, being a practice of law, limits mediation and also gives the wrong message to the public.
Nina Meierding: Starting Out: Interest in Mediation - Video (07/24/09)
Nina Meierding talks about what got her excited about mediation when she first started in the field around 1985. She saw it as a method of turning conflict into a constructive process, helping people to express themselves in healthy ways in a safe place.
Meierding, Nina: Differences in Mediation Styles - Video (06/06/09)
Nina Meierding explains a few different styles of mediation including transformative, facilitative, and evaluative. She mostly practices facilitative, but believes every mediator is at least subtly evaluative in their method.
Meierding, Nina: Term 'Neutral' Invites Challenge - Video (05/06/09)
Nina Meierding explains why the word neutral, in describing the mediator's role, invites challenge and debate.
Meierding, Nina: Influential Experts - Video (04/06/09)
Nina Meierding describes different expert mediators that have influenced her in different fields within mediation including custody disputes, domestic violence, and who has challenged her and made her rethink ideas.