Tracy Allen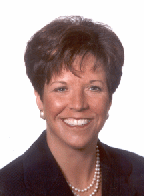 Tracy L. Allen is an international mediator, arbitrator, conflict management specialist and ADR trainer. As a litigator and business tax attorney for many years, she now specializes in conflict prevention and resolution. Ms. Allen acts as a neutral service provider in other ADR areas such as conflict resolution systems design, facilitating corporate governance and strategic planning, early neutral evaluation, special master, settlement counsel and litigation support analyst. Ms. Allen's ADR practice is heavily focused in national and international commercial and business disputes although she regularly conducts mediations and arbitrations involving securities, employment, real estate, health care law, family and public policy matters. Annually, she conducts many basic and advanced mediation, arbitration and communication skills trainings worldwide for companies, advocates, mediators, arbitrators and the judiciary. Ms. Allen maintains her office in Detroit, Michigan and resides in southeast Michigan.



Contact Tracy Allen

Website: www.mediate.com/Allen

Articles and Video:
Pandemic Pivot - ADR Poised for Prominence During Recovery (01/08/21)
Never have we been more needed, and never have we needed to be more flexible.
The Mediation Future (02/20/15)
So long as market users , i.e. the true decision makers, remain dependent on their legal counsel to select, direct and control the mediation/negotiation process, there is likely to be little advancement in public education about the importance and availability of mediation.
From Tracy Allen (10/14/13)
What an accomplishment for mediate.com and its team of professionals. I've been with them since their infancy and as the field of mediation has expanded, so has mediate.com. They have kept pace with the changing landscape of conflict resolution on a national and international level and I look forward to the next 500 editions.
From Tracy Allen (10/12/11)
Mediate.com has opened the world of curious minds to mediation and all its benefits and travails. With the knowledge and educational assistance provided through mediate.com, the public can access valuable information and resources to manage conflict. Aside from the value and importance of mediate.com's support of ADR providers and users, it has become a center of updates, trends, teachings and learning for mediators seeking to sustain their expertise and broaden their capabilities. With technology driving the global business and social worlds, mediate.com arrived none too soon and will continue to be a valued technical resource in the world of dispute resolution.
From Tracy Allen (09/06/07)
Congratulations on this achievement! It's very good news- for all of us. We appreciate your pioneering the electronic aspects of our work and are grateful for your vision and passion. The newsletter (with or without the circulation to clients), is a great tool. It keeps us in the loop about what's happening in the ever changing world of ADR. It reminds us that our solitary profession as mediators need not be a lonely one. And, it keeps us fresh, hopeful and always thinking. Thanks for making our profession stronger and better everyday.