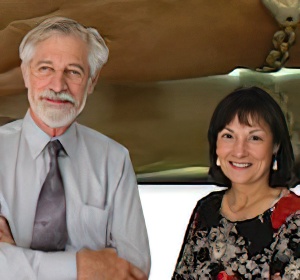 Carl D Schneider, Ph.D. and Audrey M Yowell, Ph.D.


Mediation Matters

Click here to email
Click for Full Website
1615 Piccard Dr. #1508
Rockville, MD 20850
USA
301-581-0330
MEMBER OF:









Description of Practice
NOW MEDIATING ONLINE
We both train skilled mediators and guide families safely and respectfully through separation and divorce. Conversations that otherwise might feel impossible can often happen with the help of skilled mediators. With over thirty years experience mediating, Carl Schneider, Ph.D., is Director of Mediation Matters. Audrey Yowell, Ph.D., a social worker specializing in maternal and child health, and Carl, a clinician, work together as a co-mediation team. Office in Kensington, MD.
Professional Background
Carl Schneider is a trained mediator, licensed psychologist and a licensed clinical marriage and family therapist. Audrey Yowell is a trained mediator and social worker.
Experience
Carl and Audrey have over thirty-five years experience between them mediating family and divorce settlements.
Degrees
M. Div., Union Theological Seminary, NYC; Ph.D., Harvard University
Training
| | | |
| --- | --- | --- |
| Dates | Trainer(s) | Title |
| 6/80 | Cam Crockett & MArtin Kranitz | 40 Hour Divorce Mediation Workshop |
| 6/81 | John Haynes, Steve Erickson | 40 Hour Divorce Mediation Workshop |
| 6/04 | Elizabeth Waetzig | 40 Hour Children in Need of Assistance (CINA) Workshop |
Areas of Practice
ADA
Business
Congregational
Divorce (all issues)
Divorce (parenting)
EEOC
Employment
Family
General
Health Care
Labor - Management
LGBTQ
Marital Mediation
Medical Malpractice
Online Mediation
Organizational
Partnership
Probate
Professional Fees
Real Estate
Special Education
Victim - Offender
Workplace
Professional Services
Mediator
Conflict Coach
Advanced Mediation Trainer
Counselor
Mediation Consultant
Mediation Trainer
Collaborative Professional
Facilitator
Online Mediator
Psychotherapist
References available upon request.
This dispute resolution professional keeps professional liability insurance.
Attachments

MEDIATION.QUARTERLY.DOC