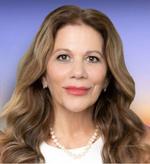 Carol Galloway
Law Offices of Carol M. Galloway, P.A.

Click here to email
Click for Full Website
301 West Bay Street
Suite 1451-52
Jacksonville, FL 32202
USA
904-694-5489
Description of Practice
The Law Offices of Carol M. Galloway represents debtors and employees who are struggling with unfair situations. We work to ensure that our clients know their legal rights and options. If you are in debt and cannot find a way out, we can consult with you about the best way for you to get your financial life back on track. If you are working in a hostile or discriminatory environment, we can help hold your employer responsible for their actions.
Areas of Practice
Professional Services
Mediator
Facilitator
Online Mediator
Mediating Lawyer
Collaborative Professional