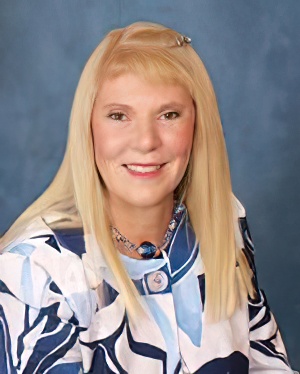 Gabrielle Strich



Click here to email
Click for Full Website
2650 US Hwy. 130, Ste. G
Cranbury, NJ 08512
USA
609-924-2900
Fax: 609-454-3066
MEMBER OF:

Description of Practice
Mediation, High Conflict Mediation, Collaborative Law & Arbitration: Family (divorce, pre/postnuptial, support, child support, alimony, equitable distribution, custody, visitation, parenting arrangements, parent/child, post divorce, adoption);Business (dissolution, shareholder disputes, collection, contracts, formation); Probate; Employment (civil rights, discrimination, labor disputes)
Professional Background
Practiced law since 1981, including mediation, high conflict mediation,collaborative law, litigation and arbitration experience. Practitioner Mediatior (national accreditation with ACR),Accredited Professional Mediator (NJAPM), President (NJAPM), Court Appointed Mediator (Civil & Family), NJ Bar Dispute Resolution Section, Master(American Inns of Court,Central NJ Family Law and Aldona E. Appleton Family Law Inns of Court)
Experience
Extensive family and civil related mediation experience, including court appointed and multi-party (DYFS) since 1995; background and experience in civil, employment, elder, probate and business; estimate over 150 mediations; attorney since 1981
Degrees
University of South Florida (B.A. with Honors 1976) Rutgers University, School of Law, Camden, NJ (J.D. 1980) Admitted: Pennsylvania Bar (1981) U.S. District Court, Eastern District of Pa. (1981) New Jersey Bar (1989) U.S. District Court, District of N.J. (1989) Accredited Professional Mediator, NJAPM Practitioner Member, Association of Conflict Resolution Court Appointed Mediator, Dependency Pilot Program, Civil & Family Mediation High Conflict Mediator accreditation EEOC Mediator
Training
| | | |
| --- | --- | --- |
| Dates | Trainer(s) | Title |
| 11/95 | Institute of Dispute Resolution | Mediator -40 hours |
| 2002 | Superior Court of NJ | Abused & neglected children mediation-40 hrs |
| 2000 | Vivian Wells | Advanced training - 4 hours |
| other | multiple | multiple hours yearly of advance training |
| 2012 | Brook Olson | High Conflict Mediation-26 hours |
| yearly | State of NJ | 4 hour refresher course |
Approach
Believes mediation is the sane alternative to litigation. Facilitates the parties reaching agreement by assisting them to address each other's concerns within the framework of the law. Creative as well as traditional solutions are reviewed. Court ready documents are prepared to expedite and economize the process. Either party can terminate the mediation process with no further obligation. It is recommended that each party get at least one attorney consultation at the end, though it is even better to have an attorney retained and available for consultation during the process. Most civil mediations include the attorneys. Also do collaborative law, which uses attorneys trained in the collaborative process and resolves disputes without litigation. Collaborative law is idea where there is an imbalance of power.
Fees
Initial call to clarify mediation process is no charge. Hourly rate of $385 per hour, with $25/hr surcharge for evening & weekend apts. Minimal deposit of $690, average 1 1/2 hr sessions, pay as you go. Flat fee ($790)for initial draft of memorandum of understanding. Deposit of $3500 for retention as a collaborative attorney.
Other Information
Co-mediation with therapist or psychiatrist available at extra charge; located in central NJ; serves Middlesex, Mercer, Somerset, Union, Ocean and Burlington counties; also licensed in PA.
Areas of Practice
ADA

(5 mediated)

Adoption

(1 mediated)

Business

(25 mediated)

Civil (general)

(30 mediated)

Commercial

(25 mediated)

Construction
Contracts

(20 mediated)

Divorce (all issues)

(150 mediated)

Divorce (parenting)

(100 mediated)

EEOC

(15 mediated)

Elder

(5 mediated)

Employment

(15 mediated)

Estate Planning

(2 mediated)

Family

(150 mediated)
General

(5 mediated)

Labor - Management

(15 mediated)

LGBTQ
Marital Mediation

(150 mediated)

Online Mediation

(5 mediated)

Organizational
Partnership
Prenuptial

(10 mediated)

Probate
Professional Fees
Real Estate
Sexual Harrassment

(5 mediated)

Trust Management

(3 mediated)

Workplace

(20 mediated)
Professional Services
Mediator
Mediating Lawyer
Arbitrator
Collaborative Professional
Facilitator
Online Mediator
Online Arbitrator
Advanced Mediation Trainer
Estate Planner
Mediator-Arbitrator
Mediation Consultant
Mediation Trainer
Representational Lawyer
Conflict Coach
References available upon request.
This dispute resolution professional keeps professional liability insurance.
Attachments

DivorceDocs.pdf