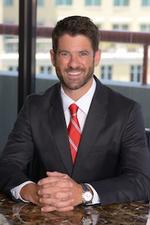 Ian Pinkert
Halpern Santos & Pinkert, P.A.

Click here to email
Click for Full Website
150 Alhambra Cir #1100 Coral Gables
Coral Gables, FL 33134
USA
305-445-1111
Description of Practice
The Florida personal injury & accident attorneys at Halpern Santos & Pinkert offer compassionate and aggressive legal representation to victims of personal injury and wrongful death in Miami, Fort Lauderdale, and throughout Florida. Our injury lawyers have a passion for the law and a reputation for tough litigation. With more than 60 years of combined experience in legal practice, our Florida personal injury attorneys have the knowledge, resources, and legal strategies to help you and your family pursue justice and the maximum compensation.
Professional Services
Mediator
Mediating Lawyer
Collaborative Professional
Facilitator
Online Mediator