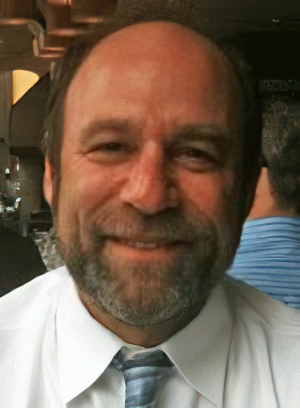 James C. Melamed, J.D.



Click here to email
Click for Full Website
PO Box 4157
Sunriver, OR 97707
USA
541 345 1629
MEMBER OF:









Description of Practice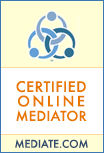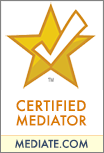 Jim emphasizes maximized problem-solving and use of the Internet. Jim has been providing mediation services and training since 1983.
Professional Background
Jim Melamed founded The Mediation Center in Eugene in 1983 and is co-founder of
Mediate.com
. Jim served as Executive Director of the Academy of Family Mediators from 1987-93 and is past-Chair of the Oregon Dispute Resolution Commission.
Experience
Jim Melamed offers family and organizational mediation services in the western United States. Jim has been mediating since 1983 and has completed nearly 2,000 disputes.
Degrees
Jim holds a B.A. with honors from Stanford University in Psychology (1978) and a J.D. (law) degree from the University of Oregon School of Law in 1982.
Training
| | | |
| --- | --- | --- |
| Dates | Trainer(s) | Title |
| 1988 | John Haynes, Lois Gold, Joan Kelly, Steve Erickson, others | 40-hour training |
| 1989 | Robert D. Benjamin | 40 hour divorce mediation training |
| 2003 | Peter Robinson - Randy Lowry | 40 hour civil mediation course |
| 2003 | Randy Lowry | Get Busy, Get Paid in Irvine, CA |
Approach
Jim believes in "maximized mediation" wherein participants are assisted to reach agreements that seek to maximally satisfy their respective interests, in contrast to "barely sufficient agreements."
Fees
Jim charges $250/hr for his professional services.
Areas of Practice
Adult Family
Business

(40 mediated)

Civil (general)

(140 mediated)

Divorce (all issues)

(1,300 mediated)

Education
Intellectual Property

(10 mediated)

Land Use

(20 mediated)

Online Mediation

(40 mediated)
Organizational

(200 mediated)

Partnership

(60 mediated)

Probate

(40 mediated)

Special Education

(20 mediated)

Sports
Technology

(20 mediated)

Workplace

(30 mediated)
Professional Services
Mediator
Advanced Mediation Trainer
Systems Designer
Mediation Consultant
Mediation Trainer
Mediating Lawyer
Facilitator
Online Mediator
References available upon request.
Attachments