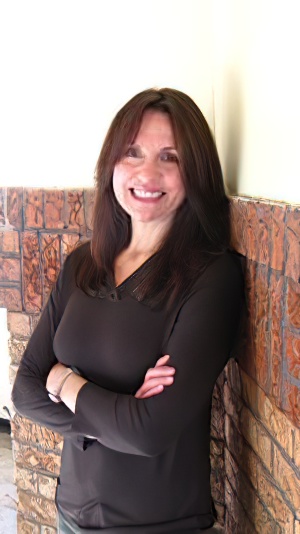 Jan Rodgers M.A.


Rodgers Mediation, LLC

Click here to email
Click for Full Website
415 N. Tejon St.
Colorado Springs, CO 80903
USA
719-347-1230
MEMBER OF:



Description of Practice
A Certified Collaborative Mediator and Conflict Specialist, Jan holds a Masters Degree in Conflict Management and Dispute Resolution. She specializes in Divorce Mediation, Parenting Time and Pro Se Divorce Coaching and fully complies with court orders for mediation. Jan also has extensive experience in Corporate Mediation, Business/Consumer Disputes and Couples Conflict Coaching,as well as, instructing courses on becoming a mediator. Flexible hours available and appointments within one week. Remote or virtual mediation also available.
Professional Background
Jan mediates in the communities of central and southern Colorado. In addition to co-managing a private mediation business and mediating for the Better Business Bureau of Southern Colorado and the El Paso County 4th Judicial Small Claims Court, she is a Certified Instructor and Trainer of Basic Mediation at Phoenix Strategies,Inc. Jan holds a Masters in Conflict Management and Dispute Resolution from Southern Methodist University. She has received extensive additional training in Mediation, Divorce & Family Mediation, Collaborative Divorce Mediation, and Workplace Mediation from Phoenix Strategies, Inc.
Experience
Jan is highly effective at assisting people in reaching resolutions that are agreeable to both parties. Through hundreds of mediation hours,she has successfully mediated divorcing couples at all stages of the Colorado Divorce Process,including Financials and Parenting plans. She has coached parties through critical issues and all required forms and worksheets. Jan has mediated numerous workplace conflicts and disputes between consumers and businesses.
Degrees
Southern Methodist University—Dallas, Texas 2009 - 2011 Masters Degree in Dispute Resolution and Conflict Management Graduate Certificate in Dispute Resolution and Conflict Management Texas State Certification in Mediation Phoenix Strategies Institute—Colorado Springs, Colorado 2012-2013 Certificate of Completion – 24 hour course Divorce Mediation: Theory and Practice Certification as Certified Collaborative Mediator Pikes Peak Restorative Justice Practices—Colorado Springs, Colorado 2011 Certificate of Completion – 20 hour course Facilitating Restorative Practices The Navigators—Colorado Springs, Colorado 2000 Global Orientation – 60 hour program in Cultural Awareness and Diversity Training Michigan State University—Lansing, Michigan 1980 - 1984 Bachelor of Arts in English Minor in Communication/Speech Secondary Education Certification
Training
| | | |
| --- | --- | --- |
| Dates | Trainer(s) | Title |
| 5/2011 | Southern Methodist University | Masters Degree in Dispute Resolution 500+ hrs. |
| 12/2009 | Southern Methodist University | Mediation Certification 40 hrs. |
| 2/2013 | Phoenix Strategies Institute | Divorce Mediator 24 hrs. |
| 4/2013 | Phoenix Strategies Institute | Conflict Coaching 24 hrs. |
| 9/2011 | Pikes Peak Restorative Justice Council | Restorative Justice Facilitator 20 hrs. |
| 9/2011 | Pikes Peak Restorative Justice Council | Restorative Justice Facilitator 20 hrs. |
Approach
Jan subscribes to the self-determining principle of mediation, insuring that the decision-making power rests in the hands of the parties. She values a relational approach believing that how people communicate with one another has as much to do with conflict as the issues. She uses a collaborative approach to mediation wherein the mediator is an impartial third party who facilitates communication between all the parties and assists each party to hear and understand each other's needs and interests. She ensures that everyone has equal time to talk and helps the parties generate options and ultimately develop their own mutually agreeable solution.If desired, Jan can assist parties in reducing their agreements to writing in a Memorandum of Understanding which can be incorporated into court orders.
Fees
Fees - $150 per mediation hour Typically, fees are divided equally by parties. This fee may also apply to prep time, such as phone calls, emails, reviewing documents and travel time\distance. At the time of scheduling clients pay for the first hour of mediation as a non-refundable deposit that is applied to your total mediation fee.
Other Information
For couples choosing to file their own divorce, Jan can coach you through the process and all forms at minimal cost!
Areas of Practice
Adult Family
Animal
Automotive
Bankruptcy
Boundary Disputes
Business
Civil (general)
Commercial
Community
Congregational
Construction
Contracts
Cross Cultural
Divorce (all issues)
Divorce (parenting)
Education
EEOC
Elder
Employment
Estate Planning
Faith Based
Family
General
Health Care
International
Landlord - Tenant
LGBTQ
Marital Mediation
Native American
Online Mediation
Organizational
Parent-Teen
Partnership
Personal Injury
Pet Mediation
Police
Postal Service
Prenuptial
Probate
Real Estate
Restorative (Criminal)
Restorative (Juvenile)
Sexual Harrassment
Special Education
Victim - Offender
Workplace
Professional Services
Mediator
Mediator-Arbitrator
Mediation Consultant
Collaborative Professional
Mediation Trainer
Facilitator
Online Mediator
Ombud
Fact-Finder
Staff Developer
Conflict Coach
Advanced Mediation Trainer
Communication Skills Trainer
Systems Designer
References available upon request.
This dispute resolution professional keeps professional liability insurance.
Attachments

Advanced Graduate Studies in Dispute Resolution 2010-05-15.jpg

Dispute Resolution Certificate of Completion (40 hours).jpg

MA Diploma 2011-07-22.jpg