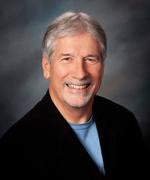 John Gierach
Gierach and Gierach, P.A.

Click here to email
Click for Full Website
723 East Colonial Drive, Suite 100
Orlando, FL 32803
USA
407-598-8013
Description of Practice
Orlando estate planning, wills & probate lawyer John Gierach has 43 years of experience helping people get the estate plan that is right for them. At Gierach and Gierach, P.A., you will find a dedicated team of skilled, experienced and knowledgeable lawyers and staff who truly love what they do, which is meeting new people and making sure they are protected financially with the right set of legal documents and financial instruments.
Professional Services
Mediator
Mediating Lawyer
Collaborative Professional
Facilitator
Online Mediator