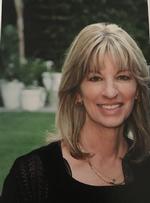 Joyce I. Craig
Concierge Resolution Services

Click here to email
Click for Full Website
12401 Wilshire Blvd.
Suite 200
Los Angeles, CA 90025
USA
1-818-207-5737
Fax: 1-310-207-3666
MEMBER OF:



Description of Practice
Joyce I. Craig launched Concierge Resolution Services and welcome referrals for complex family and business disputes. An advantage of private mediation over litigation for sibling rivalries and intergenerational family disputes is that the process is private and confidential.
We work with you and move forward to creative resolutions, reconciliations and healing. While courts and arbitrations are limited in the remedies they may offer and usually require an outsider to decide how you are to go forward, we will work with you and help you reach your own decisions to resolve conflict and support peace. For cases with multiple parties or that are actively litigated, we will co-mediate using our panel of experienced mediators selected for your unique situation. Call us at 424-248-6464.
Professional Background
Co-Founder, CONCIERGE RESOLUTION SERVICES, private complex mediation services
JOYCE I. CRAIG, A PROFESSIONAL CORPORATION, attorney practicing civil law in California since 1984
Experience
private mediation practice and volunteer mediator with CAMP and Los Angeles County Bar Civic Mediation Project
Degrees
Joyce: University of California at Los Angeles Law School Juris Doctor (J.D.) Degree 1984
University of California at Berkeley, Phi Beta Kappa and Women's Mortar Board Honors Society; Social Welfare BA
Training
| | | |
| --- | --- | --- |
| Dates | Trainer(s) | Title |
| 2016 | Los Angeles County Bar Assn | Civil Mediation Training |
| 2016-17 | Ken Cloke Mediation Training | Mediation Training |
| 2016 | Pepperdine Straus Institute | Elder Law Mediation |
| 2016-17 | Civil Mediation Project LA County Bar | Civic Mediation Training |
| 2017 | Civic Mediation Project | Panel of Mediators |
| 2017 | California Academy of Mediation Professionals | CAMP |
Approach
Concierge Resolution services offersmediation and collaborative resolution strategies to resolve complex family and business legacy and elder planning. I offer insight and, compassion while drawing upon over three decades of experience and information to clarify complicated, emotionally charged issues, and overcome emotional barriers. I am experienced in facilitating large group conflict resolution sessions using a personal and customized problem solving approaches to fully engage each participants in the family process.
We conduct thorough intake and case evaluation and provide a plan for mediation that makes sense to our clients. Then we provide a comfortable environment for mediation, hosting all of the persons who need to participate in the process. We offer as an option a method known as "co-mediation" which places two mediators in the room with you. While one of us is intently listening to you, the other may take notes, observe other parties, and help organize the strategies to move forward. We find this method can be more efficient in the long run and helps drive the mediation as deep as necessary to creatively resolve the dispute and confirm the new agreement in a writing that may be submitted to a Court for enforcement.
Fees
We charge an administrative fee of $175 per person to conduct initial intake, which includes reaching out to all interested parties who are or should be involved in the decisions that your family or business will be making and to gather the facts and necessary to understand the basic circumstances of the conflict at hand. After evaluating your circumstances and personal dynamic, we work with you (and your attorneys if you have engaged counsel) to establish a mediation plan suited to your needs. We have half day and full day rates, depending on the number of parties and lawyers or other experts involved in a mediation. We can also schedule shorter, more frequent sessions, such as four 2-hour mediations.
When we co-mediate, you will have access to two professionals during your mediation sessions. We also offer an hourly rate for consultations.
Other Information
Concierge Resolution also assists trust and estate lawyers and exit strategists working with family businesses on legacy and succession planning through mediation. We bring all parties with competing, compatible and conflicting interests together and work toward a resolution that will last generations. A mediation may reduce your exposure to unhappy or uninformed future generations who challenge a parent/founder's choices about legacy planning.
Areas of Practice
Adult Family
Civil (general)
Commercial
Construction
Contracts
Divorce (all issues)
Elder
Employment
Estate Planning
Family
General
Health Care
Landlord - Tenant
Marital Mediation
Nursing Home
Organizational
Partnership
Pet Mediation
Prenuptial
Probate
Professional Fees
Small Claims
Trust Management
Professional Services
Mediator
Counselor
Fact-Finder
Mediation Consultant
Ombud
Mediating Lawyer
Collaborative Professional
Online Mediator
Conflict Coach
References available upon request.
This dispute resolution professional keeps professional liability insurance.