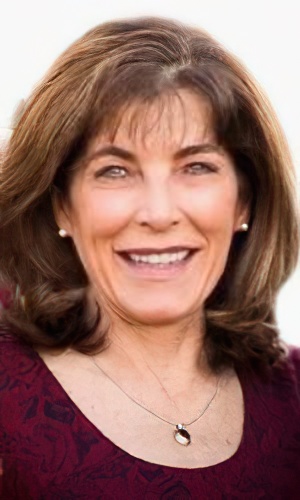 Kimberly Best, RN, MA


Best Conflict Solutions, LLC

Click here to email
Click for Full Website
318 Canton Stone Dr.
Franklin, TN 37067
USA
615-438-6942
MEMBER OF:









Description of Practice
Kimberly Best RN, MA, is a TN Rule 31 listed Civil Mediator and TN Rule 31 trained Family Mediator, owner of Best Conflict Solutions, focusing on Conflict Coaching, Civil, Family, Healthcare, and Elder Mediation in Franklin, Tennessee. She spent most of her career as a Registered Nurse in intensive care, trauma, and emergency medicine, where she cared for people in extreme need and gained valuable experience in the medical system. Kim attended graduate school at the University of North Carolina Charlotte in Clinical/Community Psychology. She obtained a master's degree in Conflict Management from Lipscomb University in Nashville, Tennessee. Kim also trained in Transformative Mediation at Hofstra University, Healthcare Mediation at the University of South Florida, and Restorative Practices at the International Institute of Restorative Practices. She is an active member of Mediators Beyond Borders International and a working member of the ACR Elder Mediation Professional Development Group. She also serves on the board of the Tennessee Association of Professional Mediators. Kim is passionate about helping others resolve conflicts in a productive, non-litigious way, and in finding the optimal solution to problems for all parties involved. She is author of "How to Live Forever, A Guide to Writing the Final Chapter of Your Life Story". She is a speaker and trainer on conflict management, transitions and difficult decisions including end of life issues. She is the proud "Momma" of 5 young adults and grandmother of 4 adorable littles.
Training
| | | |
| --- | --- | --- |
| Dates | Trainer(s) | Title |
| 2014 | Lipscomb University | Institute of Conflict Management ,MA |
| 2014 | Hofstra University | Transformative mediation 20 hr |
| 2021 | IIRP | Restorative Practices 40 hr |
| TN Rule 31 | Lipscomb University | Rule 31 Civil listed, Rule 31 Family Trained |
Areas of Practice
Adult Family
Bullying
Business
Civil (general)
Community
Divorce (all issues)
Divorce (parenting)
Elder
Employment
Estate Planning
Family
Health Care
Landlord - Tenant
Marital Mediation
Nursing Home
Online Civil
Online Family/Divorce
Online Mediation
Online Workplace
Organizational
Parent-Teen
Partnership
Police
Prenuptial
Restorative (Criminal)
School/Education
Victim - Offender
Workplace
Professional Services
Mediator
Mediation Consultant
Mediation Trainer
Staff Developer
Conflict Coach
Collaborative Professional
Communication Skills Trainer
Online Mediator
Strategic Planning
Facilitator
References available upon request.
Attachments