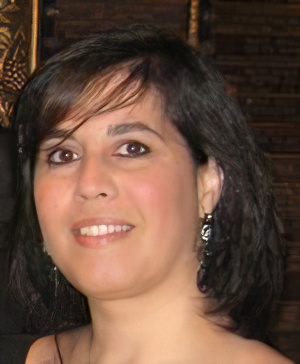 Law &. Mediation, PLLC


Carolyn Laredo

Click here to email
Click for Full Website
337 North Main Street, Suite 11
New City, NY 10956
USA
(845) 639-1836
MEMBER OF:









Description of Practice
Ms. Laredo has been an attorney-mediator for over 20 years, having handled in excess of 5,000 mediations in the New York Metro area and other locations nationally. Law & Mediation, PLLC, specializes in mediating all types of conflict as an alternative to costly, stressful and time-consuming litigation. The fields of mediation her firm handles includes divorce, family, same-sex relationships, personal injury claims, labor and employment disputes including Equal Employment Opportunity laws and Americans with Disabilities Act. She is a parenting coordinator. Ms. Laredo is also a collaborative law attorney in divorce and civil cases.
Degrees
Juris Doctorate
Training
| | | |
| --- | --- | --- |
| Dates | Trainer(s) | Title |
| 2016 | ACR | Trauma Informed Mediation |
| 2013 | Dick Calkins | Advanced Mediator Training - Insurance/Personal Injury |
| 2012 | NYACP | Collaborative Practice for LGBTQ Families and Relationships |
| 2010 | Joan B. Kelly, Ph.d | Social Science Meets Family Law |
| 2009 | Pepperdine University School of Law | Neuro-Collaboration |
| | NYACP | Interdisciplinary Team Collaborative Practice |
| 2003 | Center for Mediation in Law | Collaborative Law |
| 1998 | United States Postal Service | Advanced Mediation Skills USPS |
| 1997 & 1999 | Center for the ADA | Mediating ADA Employment Disputes |
| 1997 | University of Massachusetts at Amherst | On-line Mediation E-bay.com and Transecure.com |
| 1997 | John Haynes | Advanced Divorce Mediation Training |
| 1996 | Cornell University | Multi-Collaborative Problem Solving |
| 1995 | Mediation Training Group | Divorce Mediation Training |
| 1994 | Office of Court Administration Unified Court System | Community Mediation |
| 1993 | New York County Bar Association | Mediation Skills Training |
Approach
For our Matrimonial and Family Law cases we typically utilize a co-mediation style. Co-mediation involves having two mediators work together as a team. Some of the advantages of this approach include: the mediation team can represent disputants' diverse characteristics, a disputant has a better chance of feeling a sense of trust with at least one of the two mediators, the disputants have the advantage of the combined skills of two mediators, whose skills enhance and complement each other.
Other Information
As a training organization, Law & Mediation has provided training to various associations, municipalities, public and private industries, colleges and law schools on topics including conflict management, mediation skills, diversity, team building, leadership, enhancing listening skills, workplace violence, anger management and addressing legal issues in workplace settings (e.g., EEO and ADA).
Areas of Practice
ADA
Adult Family
Business
Civil (general)
Commercial
Community
Congregational
Contracts
Copyright
Criminal
Cross Cultural
Divorce (all issues)
Divorce (parenting)
Education
EEOC
Elder
Employment
Estate Planning
Family
General
Government
Health Care
Hospitality
Insurance
Labor - Management
Landlord - Tenant
LGBTQ
Marital Mediation
Online Mediation
Parent-Teen
Personal Injury
Pet Mediation
Police
Postal Service
Prenuptial
Probate
Real Estate
Sexual Harrassment
Workplace
Professional Services
Mediator
Advanced Mediation Trainer
Communication Skills Trainer
Systems Designer
Fact-Finder
Mediator-Arbitrator
Mediation Trainer
Conflict Coach
Mediating Lawyer
Arbitrator
Collaborative Professional
Facilitator
Online Mediator
Online Arbitrator
Parenting Coordinator
Mediation Consultant
References available upon request.
This dispute resolution professional keeps professional liability insurance.