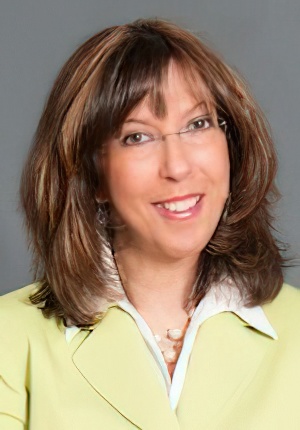 Lisa Taylor


Taylor-Made Solutions, PLLC

Click here to email
Click for Full Website
30200 Telegraph Road, Suite 105
Bingham Farms, MI 48025
USA
(248) 909-0631
MEMBER OF:

Description of Practice
ONLINE MEDIATION AVAILABLE.I have conducted virtual mediations over the years as necessary when one spouse moved out of state or to a distant county. Given our current circumstances, I am thankful to have that experience. Online mediations allow face-to-face interactions that make you feel almost as if you are in the same room, and videoconferencing software has improved dramatically recently, allowing me to tailor the process as I would in person: for example, separating parties when it is helpful to do so, using "waiting rooms" and mute features.
More generally, I have been an attorney for over 25 years and a full-time mediator for more than 12 years. I have been very successful in helping couples amicably settle their divorces, avoiding the delays, excessive legal bills, and trauma that result from the traditional adversarial process. My clients protect their children from a court battle between their parents and protect themselves from years of lingering bitterness.So when people ask, "Why did you leave a successful litigation practice to begin a mediation firm?" the answer is simple: mediation is more fulfilling for me and for my clients. Instead of finding ways to weaken the other side, which was my job as a litigator, now I empower both sides so they can resolve disputes and move forward with their lives. A peaceful divorce is possible.
Professional Background
I became an attorney in 1988, graduating from the University of Michigan School of Law. In 1999, I experienced my own divorce and the emotional turmoil it created for my children and for me. That year, I took the training to become a civil mediator. However, I mediated only a few cases, because I became more heavily involved in litigation. Although I was successful, I did not feel fulfilled. Regardless of the number of "wins", I realized that litigating is really "lose-lose" for everyone because of the costs in time, money, stress, and increased hostility. I stopped litigating to mediate full time. My clients usually leave each session smiling -- a result I did not see when litigating!
Regarding my education, I received my bachelor's degree from the University of Michigan as well as my law degree. I trained as a mediator through the Institute of Continuing Legal Education (ICLE) and the Oakland Mediation Center, and completed the ICLE's family law Certificate program.
I have acted as a training coach for the Oakland Mediation Center's mediator training program and provided volunteer mediation services there.
I am the Secretary of the Alternative Dispute Resolution Section of the State Bar of Michigan.
Degrees
I earned my Bachelor of Arts degree from the University of Michigan with a major in economics in 1983 and my J.D. degree from the University of Michigan law school in 1988.
Training
| | | |
| --- | --- | --- |
| Dates | Trainer(s) | Title |
| 11/15/12 | Institute of Continuing Legal Education | 11th Annual Family Law Institute - 8 hours |
| 03/13/14 | Institute of Continuing Legal Education | 13th Annual Advanced Negotiation & Dispute Resolution Institute - 8 hours |
| | I was first trained as a mediator in 1999 (40 hour training). I attend several trainings in mediation and family law each year. The above provide a sample. | |
| 04/19-20/2013 | Collaborative Practice Institute of Michigan | 2013 Basic Interdisciplinar Training and Refresher Courst in Domestic Collaborative Practice |
| 2015 - Present | SBM Alternative Dispute Resolution Section | Annual Spring Summit Seminars |
| 2014 - Present | SBM Alternative Dispute Resolution Section | Annual Meeting and Seminar |
Approach
I sit down with you both so we may work together to resolve all issues. I act as a neutral party, guiding the discussions and helping you stay focused and rational, providing a safe setting in which you can create options and find solutions. I provide legal information, but not advice, and oversee the information exchange. With all information voluntarily provided, you are able to make informed decisions together without the animosity generated by the adversarial "discovery" process. No decision is made until it is acceptable to you both.
Once you reach agreement, I draft, with your input, a binding settlement agreement. If you desire, I will also help you understand the court process and the court documents. The judge will enter a Judgment of Divorce that incorporates the settlement agreement to finalize your divorce. The court proceeding is simplified, because all conflict has already been resolved.
I am also available to help with post-divorce conflicts regarding parenting time, child support, alimony or implementation of the property division.
Fees
I do not collect a retainer, I charge by the hour and you pay me as I earn my fees. Our initial phone consultations are free, including an in-depth phone screening with each of you so we may all determine if mediation is appropriate for your case.
Other Information
"We both had lawyers battling and we got sick of what it was doing to us and our kids…We accomplished in just a few meetings what we had been deadlocked about for months with our lawyers." Lori L.--"She was methodical and logical in the way she organized the topics…and thoughtful in how she offered input…She was an effective facilitator and kept both parties focused…I feel like we came out with a fair separation agreement and also a trusted partner to call on if the future requires it!" Stu Johnson--"Lisa was unbiased, knowledgeable and professional. She helped us navigate through the emotional, financial and practical nuances of separating our lives while providing valuable advice based on her many years of experience. We have emerged from divorce with respect for one another and a clear path of how we will interact as a family in the years ahead." Janet L.--"Thank you for all your help. You had a nice straightforward approach, navigating us through the necessary steps, remained VERY objective, and were wonderful because you were patient yet moved things along, emotionally sensitive to hard topics, and overall very efficient." Terry Longhway--"Lisa's professional calm, understanding approach to both our needs made this process almost enjoyable."Kelly Riney--"Divorce is a heart wrenching experience; however, it was made much easier with the thoughtful and professional mediation skills of Lisa Taylor." Kevin S.
Articles:
Why You Should Mediate Your Divorce Instead of Litigating It -
https://www.mediate.com/articles/Taylor-mediate-divorce.cfm
Areas of Practice
ADA
Adult Family
Civil (general)
Community
Contracts
Divorce (all issues)
Divorce (parenting)
EEOC
Employment
Family
Landlord - Tenant
LGBTQ
Workplace
Professional Services
Mediator
Mediating Lawyer
Collaborative Professional
Facilitator
Online Mediator
This dispute resolution professional keeps professional liability insurance.