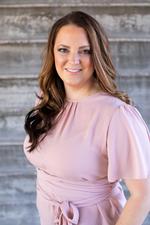 Michelle N. Ogborne


Ogborne Law, PLC

Click here to email
Click for Full Website
5020 E Shea Blvd
Suite 240
Scottsdale, AZ 85254
USA
602-343-1435
MEMBER OF:









Description of Practice
Ogborne Law, PLC is a Scottsdale based family law firm with a commitment to providing the whole family compassionate support during challenging times.
Over the years we've seen the adversarial approach to family law, particularly divorce, destroy families and ruin relationships between children and their parents. It's heart breaking. Nobody wins but the lawyers.
That's why we know that even though ending your marriage and protecting your assets may be important to you, there's something even more important. Protecting your kids from the pain of divorce.
Collaborative divorce - End your marriage without ending your family. Collaborative divorce focuses on creating outcomes where you win, your spouse wins, and more importantly, your kids win.
Mediation - A better way to handle disputes, our mediation process allows you and your spouse to come to the table and build an outcome you both can live with.
Michelle Ogborne, speaks regularly on the topic of collaborative divorce and is a recognized family mediator and attorney. She serves on the Board of Best Legal Choices and Maricopa County Association of Family Mediators. Michelle is also an active member of the Arizona Association for Conflict Resolution, the International Academy of Collaborative Professionals, and the Family Law and Dispute Resolution Sections of the American Bar Association and State Bar of Arizona.
If you want to work with a law firm that takes a holistic approach to dealing with family law issues and works to get results while protecting relationships, you should contact Ogborne Law
Professional Background
State Bar of Arizona 2008
Certified Trainer, Referral Institute, Phoenix, AZ
Certified Networker, Referral Institute, Phoenix, AZ
Introduction to Mediation, Interaction Management Associates, 2015
Family Mediation Training, Interaction Management Associates, 2015
Domestic Violence Screening in Family Mediation, Interaction Management Associates, 2015
Family Law Mediation, Pepperdine University School of Law & Straus Institute for Dispute Resolution, 2016
Interdisciplinary Collaborative Team Training, Collaborative Law Group of Southern Arizona, 2016
Degrees
Undergrad: B.A., Psychology, B.A., Criminal Justice, State University of New York, Fredonia, NY, 2003
Post Grad: J.D., Law, Sandra Day O'Connor College of Law, Arizona State University, Tempe, AZ, 2008; Member, Black Chapter (District V) Justice, Phi Alpha Delta
Fees
Ogborne Law believes in transparency. As a result, over 90% of Ogborne Law's clients are on a flat fee or alternative fee structure plan.
Other Information
Michelle N. Ogborne began a firm in 2012 focused on working with families dealing with family law, mediation, collaborative divorce, business, and estate planning issues.
Over the years, Ogborne Law has brought together a cross-functional team of experienced professionals to provide a more holistic solution to families when dealing with legal issues. The team brings a breadth of knowledge in the areas of family law, finance, counseling, relationship, and communication coaching.
In 2014, Ogborne Law began focusing on collaborative divorce and working with the entire family to manage the divorce, ensure every person's needs are met, and helping families restructure their relationship now that the marriage has ended.
In 2015 Michelle N. Ogborne was recognized as one of the Top 10 Family Lawyers in Arizona, and in 2016 she was recognized as the Top 40 Under 40 Family Lawyers in Arizona.
In 2017, 2018, 2019, and 2020 Michelle N. Ogborne was recognized by Super Lawyers as a Southwest Rising Superstar.
Areas of Practice
Adult Family
Business
Civil (general)
Commercial
Contracts
Divorce (all issues)
Divorce (parenting)
Estate Planning
Family
LGBTQ
Marital Mediation
Partnership
Pet Mediation
Prenuptial
Probate
Professional Services
Mediator
Mediating Lawyer
Collaborative Professional
Online Mediator
Estate Planner
Mediation Consultant
Representational Lawyer
This dispute resolution professional keeps professional liability insurance.