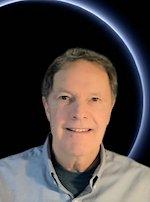 Roger A. Moss


Rincon Resolutions, LLC

Click here to email
Click for Full Website
POB 10476
Bainbridge Island, WA 98110
USA
206-790-1971
Description of Practice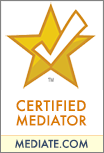 Conflict Intervention, mediation, and negotiation coaching for real estate disputes in any context. Creative compassionate management of landlord tenant conflict. Significant experience in commercial leasing, asset management, and brokerage issues. Services are delivered online and in person, and through shuttle negotiation.
Professional Background
As Mediation Counsel for the Conflict Intervention Service of the Bar Association of San Francisco, I manage a groundbreaking program that prevents evictions in supportive and affordable housing. For many years I worked in the commercial real estate industry in negotiation and executive roles. I managed landlord tenant conflict in the nation's most culturally diverse environments, including San Francisco, Manhattan, Los Angeles, and Honolulu. Since 2012, my private practice has focused on mediation, negotiation consulting, and ADR project management. I co-founded the Napa Mediation Center and established a mediation panel for the King County Bar Association, before joining the Conflict Intervention Service.
Experience
30+ years negotiation, conflict engagement, and strategic planning experience from Manhattan to Honolulu. I am an authentic expert in managing landlord tenant relations.
Degrees
JD, UC Hastings College of the Law.
BA, UC Berkeley, Phi Beta Kappa
Training
| | | |
| --- | --- | --- |
| Dates | Trainer(s) | Title |
| 1985 | UC Hastings College of the Law | Negotiation and Conflict Resolution 125+ |
| 1991-2001 | ICSC | Commercial Landlord Tenant Disputes 35+ |
| 2012-2015 | UC Hastings College of the Law | Advanced Negotiation 8+ |
| 2013 | Stephen Rosenberg Meditation | Basic Mediation 40 |
| 2013 | Office of the DA, Yolo County | Restorative Justice Clinic 12 |
| 2014 | Multiple Providers | 12+ |
| 2015 | Multiple Providers | 12+ |
| 2016 | BASF, KCBA, WSBA | 12+ |
| 2017 | BASF, KCBA, WSBA | 20+ |
Approach
Transformative, evaluative, and facilitative techniques inform my practice. An empathic listener who helps parties find their voices, I offer lateral thinking and strategic perspective when needed.
Opportunity lurks in calamity. Creative solutions emerge from exploring mutual concerns and interests, and constructive collaboration. Most cases involve relational conflict more than discrete disputes. Resolution requires patience, and emerges over time. I often utilize online tools to support the process efficiently and affordably. I negotiate by installment and spend substantial time privately with participants, leading them to common high ground by telephone, video conference, and email. This approach generally produces superior, more satisfying results for the parties.
Fees
Services are provided on a fixed fee basis, with sliding scale fees and hourly rates available on a case-by-case basis. Please see my website for details.
Areas of Practice
Boundary Disputes
Commercial
HOA
Landlord - Tenant
Online Mediation
Real Estate
Professional Services
Mediator
Advanced Mediation Trainer
Mediation Consultant
Strategic Planning
Mediating Lawyer
Facilitator
Online Mediator
References available upon request.
This dispute resolution professional keeps professional liability insurance.
Attachments

From Conflict to Collaboration.pdf

Legal Effects of Addction through a Recovery Lens.pdf