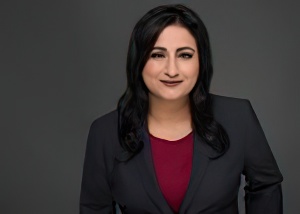 Shirley Tabibian



Click here to email
Click for Full Website
501 W Broadway #800
San Diego, CA 92101
USA
858-454-7754
Fax: 858-454-7744
MEMBER OF:



Description of Practice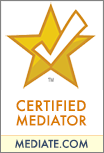 Landlord/ Tenant:
Commercial and residential disputes, security deposit, unlawful detainer, property damages, master lease agreement/negotiation lease, realtor dispute, HOA compliance regulations, board member conflicts.
Construction: Project management for multimillion dollar properties, defects in class action cases, claims of defective construction, mechanic's liens, depreciation factor dispute, property damages from other construction sites, staging property for realtor relations.
Business: Small claims and unlimited matters that otherwise be litigated, neutral mediation in a workplace, HR department (high conflict personnel), contract negotiations, family owned/sibling dispute.
Family Disputes: Divorce, co-parenting plans (short/long-term), existing order or modification, elder care, parent/ teen, post/pre-nuptial agreement, domestic partnership.
Healthcare: Neutral mediation in board meetings (staff and physicians), HR department, malpractice (dental/medical), hospital/insurance provider, caregiver misconduct. School/University Conflicts: Academic integrity standards, allegations of academic Misconduct/dispute in disciplinary actions, resolve grievances filed by student/teacher or professor.
Insurance Mediation: Disputes between insured and insurer, all levels of loss/total loss.
Professional Background
Professional mediator with 30 years' experience. As a mediator, delivers the highest level of professional responsibilities on any forum. Style is neutral and fair to all parties involved, whether it be a facilitative case, or an evaluative forum. Interpersonal and bilingual skills, cultural pluralism, work ethic, and negotiation experience have translated into success in a diverse field.
Experience
Formal Training:
8 Hour program 2014 North County Lifeline Training Community mediation and catastrophic loss
32 Hour program and certificate 2012 National Conflict Resolution Center
42 Hour program and certificate 2010 Pepperdine University School of Law, Straus Institute Dispute Resolution
In addition, San Diego County Bar Association ADR Section 2016-17 board member ADR Educational Collaborations seminar/webinars was conducted for training education once a month.
Degrees
San Diego Bar Association ADR Section Educational Collaborations seminar/webinars 2016 - 2017
North County Lifeline Community mediation and catastrophic loss Mediation 2014
National Conflict Resolution Center Mediation 2012
Pepperdine University School of Law, Straus Institute of Dispute Resolution 2010
Western Sierra School of Law, J.D. 2007
National University, Legal Studies B.A. 1998
UCLA, the PAC for Undergraduate Advancement, Political Science and Psychology 1989
Training
| | | |
| --- | --- | --- |
| Dates | Trainer(s) | Title |
| 2014 | NCL | Catastrophic loss 8Hrs |
| 2012 | NCRC | Mediations 32Hrs |
| 2010 | Pepperdine University School of Law | Litigated Cases 42Hrs |
Fees
$300 an hour. Our initial consultation fees range between $250 to $500. If you schedule a mediation within 48 hours, you may receive a courtesy waiver of consultation fees paid reflected on your billing statement.
$500 cancelation fee for schedule mediation per party.
Servicing San Diego, Los Angeles, and other counties in the state of California (with reimbursement of reasonable travel costs).
Other Information
Testimonials:
Outstanding service to the San Diego Superior Court North County division as a mediator 2012
Dedication and commitment as a mediator to the Superior Court of the state of California County of SD 2014
Outstanding service to the San Diego Superior Court North County division as a mediator 2015 & 2016

Areas of Practice
Accidents
Adult Family
Automotive
Bullying
Business
Civil (general)
Commercial
Community
Construction
Contracts
Cross Cultural
Divorce (all issues)
Divorce (parenting)
Education
Elder
Eminent Domain
Entertainment
Faith Based
Family
General
Health Care
Hospitality
Insurance
International
Jewelry
Land Use
Landlord - Tenant

(100 mediated)

Legal Malpractice
LGBTQ
Medical Malpractice
Non Profits
Nursing Home
Online Mediation
Organizational
Parent-Teen
Partnership
Personal Injury
Pet Mediation
Prenuptial
Professional Fees
Real Estate
School/Education
Sexual Harrassment
Small Claims
Special Education
Sports
Transportation
Victim - Offender
Workers Comp
Workplace
Professional Services
Mediator
Collaborative Professional
Mediation Consultant
Conflict Coach
Facilitator
Online Mediator
References available upon request.
This dispute resolution professional keeps professional liability insurance.