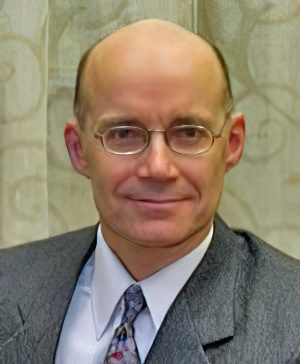 Stefan Otterson



Click here to email
Click for Full Website
425 G Street, Suite 714
Anchorage, AK 99501
USA
907-868-5050
Fax: 907-868-5060
MEMBER OF:

Description of Practice
Our office emphasizes mediation and collaborative law, as well as non-adversarial court cases such as adoption and some guardianships. We do still litigate when the opposing party is unwilling to use one of the above approaches. We want to use the right tool for our client's situation, but we do everything we can to avoid the escalating animosity that often accompanies litigation. We advise the use of mediation when the parties are not far apart, and we recommend a team based collaborative law approach when the issues are complex or when one or both parties want extra support and/or advocacy within the cooperative effort.
Professional Background
Stefan Otterson has lived and practiced law in Anchorage since 1988.
Stefan started out in private commercial legal practice, but joined the Attorney General's Office in 1990. There he was a child protection and juvenile delinquency prosecutor, and also represented the Divisions of Public Safety, Mental Health, and Medicaid. Since 2000 Stefan has practiced family law in courts all over Southcentral, Southwest and Northwest Alaska. Stefan has been a child advocate since 2000.
Experience
Stefan Otterson has been a mediator since 2001 and was trained in collaborative law in 2008. Since then he has handled numerous collaborative cases, all but one of which ended with a settlement (custody was settled but not property).
Degrees
Stefan lived and worked in Europe for three years before attending the University of Utah, graduating suma cum laude in 1984. He received both an MBA and Law Degree from the University of Utah schools of Business and Law in 1988.
Training
| | | |
| --- | --- | --- |
| Dates | Trainer(s) | Title |
| 2001 | CDR Associates, Boulder CO | The Mediation Process 40 hrs |
| 2002 | Bernie Mayer | Public Policy Conflict Resolution 21 hrs |
| 2005 | Bernie Mayer | Mediation Training 28 hrs |
| 2008 | Zena Zumeta | Divorce Mediation Training 24 hrs |
| 2008 | Sue Brunstig, Mariette Geldenhuys | Basic Collaborative Law Training |
| 2009 | Mariette Geldenhuys, | Advanced Collaborative Law Training |
| 2010 | Alaska Bar Assoc. | Appellate Mediation in Federal and State Courts |
| 2011 | AACP | Advanced Collaborative Law Training |
| 2012 | AACP | Advanced Collab. -Working With Allied Professionals |
| 2013 | AACP | Advanced Collaborative Training - Team Model |
| 2018 | AACP | Institute and Annual Forum |
| 2020 | AACP | Annual Forum |
Approach
I mediate generally in 3 way meetings with clients, and sometimes utilize other professionals when there are complex financial issues or questions regarding children's needs. The Alaska Collaborative Practice group uses a team model in which a neutral (usually with a counseling background) facilitates the process. This leaves the attorneys free to concentrate on their client's needs. A financial professional and a child specialist may also be part of the team where appropriate.
Fees
Litigation $300/hr Mediation and Collaborative $225/hr Paralegal support available at $100/hr
Areas of Practice
Adoption
Adult Family
Divorce (all issues)
Divorce (parenting)
Elder
Employment
Family
General
Restorative (Juvenile)
Professional Services
Mediator
Collaborative Professional
Online Mediator
Mediating Lawyer
This dispute resolution professional keeps professional liability insurance.