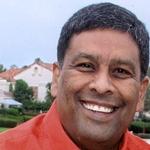 Ted Ramirez


Conflict and Dispute Resolutions of the Southwest

Click here to email
Click for Full Website
P.O. Box 1439
Mesilla, NM 88046-1439
USA
(575) 339-2210
Fax: (575) 339-2214
MEMBER OF:





Description of Practice
Confidential, knowledgeable, experienced and affordable services. Clients include Federal, State and Local governments as well as Private Citizens and Businesses that find themselves wanting to resolve Conflict between Employees, customers or other businesses. From family issues such as divorce to more complex civil issues we can provide NEUTRAL 3rd party Professional, Advance Trained, Non-attorney, dispute resolution assistance at a fraction of legal costs, without expensive delays and unhealthy impact on personal health and relationships.
Professional Background
Over 42 years of resolving business and personal conflicts and disputes in multicultural environments we have the expertise, experience and knowledge to help you or your business. We continue to take Continuing Education to keep our skills current and We speak, read and write in both Spanish and English. We have experience in overall business management, organizational leadership, people development, influencing outcomes in matrix environments and have negotiated conflict and disputes with unions, management, peers and customers involving all areas of business disputes. We have over 1,000 hours experience in resolving Disputes without the need for attorneys.
Experience
Over 44 years working with private industry, governments and public companies with employees, peers, vendors, unions, management and customers working to resolve conflict and dispute. We have over 1000 hours of mediation, arbitration and negotiation experience ready to work for you. Ted currently serves as President of the NMMA and is a member of the State ADR commission for New Mexico.
Degrees
Graduates of New Mexico State University, Center for Creative Leadership, Certified by Financial Industry Regulatory Authority (FINRA) in Arbitration and Certified by BBB for Lemon Law Arbitration. 2020 Texas Mediation Credentialing Association Distinguished Certified Mediator.
Training
| | | |
| --- | --- | --- |
| Dates | Trainer(s) | Title |
| 2016 | UNM School of Mgmt | Basic Mediation |
| 2016 | Barham/Manusso | Arbitration |
| 2017 | Auto Lines BBB | Lemon Law |
| 2017 | State Bar of NM | ADR Safety |
| 2017 | GSA Mediation | Skills Update |
| 2001 | Center for Creative Leadership | Getting to Yes |
| 2001 | Center for Creative Leadership | Getting Past No |
| 1998 | Bayer Corporation | Negotiation Skills 1 and 2 |
| 2018 | FINRA Arbitration | Certification for Arbitration panel |
| 2020/21 | Texas Family Mediation | Basic/Advanced |
| 2021 | IDEA Special Education | |
Approach
Our vision is for "mutual inclusion solutions" driven by our belief that participation in active solution communication aids in resolution to the conflict and dispute. Rather than have a judge and/or jury impose a solution, through the use of expensive lawyers, the best solution to our Conflict and Disputes is for parties to communicate and agree on a mutually benefitting solution and reach consensus with opposition to create win-win. We are COVID-19 friendly and can work for you ONLINE, IN PERSON OR BY TELEPHONE, with your safety and the safety of others 1st and foremost.
Fees
We do not charge Lawyer prices, have minimal deposits and collect the balance due when the services are completed. It is shown that clients in conflict dispute resolution programs can save money, keep confidentiality, control time involved in the solution, have less stress and anxiety and conclude issues and concerns more quickly than the legal system. In most cases our clients maintain a constructive relationship with the disagreeing party. We seek resolutions not extending the divisive nature of attorney involvement which costs the client more.
Other Information
We are COVID-19 friendly! We can perform services on-line, in person or by telephone. We perform Services in all of New Mexico, Arizona, Utah, Colorado and Texas. Minimal travel fees and miscellaneous expenses! We have invested and performed for over 1000 hours in Dispute Conflict and Resolution Services with a high Resolution rate. We have over 95% COMPLETE satisfaction ratings from our clients and are A rated by BBB of El Paso, Texas.
Areas of Practice
Accidents

(39 mediated)

ADA

(101 mediated)

Adult Family

(99 mediated)

Agriculture & Ranching

(60 mediated)

Animal

(20 mediated)

Art

(5 mediated)

Automotive

(74 mediated)

Bankruptcy

(11 mediated)

Boundary Disputes

(24 mediated)

Bullying

(22 mediated)

Business

(297 mediated)

Civil (general)

(211 mediated)

Civil Rights (discrimination)

(33 mediated)

Civil Union Dissolution

(114 mediated)

Commercial

(90 mediated)

Community

(23 mediated)

Congregational

(17 mediated)

Construction

(31 mediated)

Contracts

(60 mediated)

Cross Cultural

(69 mediated)

Divorce (all issues)

(125 mediated)

Divorce (parenting)

(91 mediated)

Education

(255 mediated)

EEOC

(61 mediated)

Elder

(29 mediated)

Employment

(221 mediated)

Estate Planning

(18 mediated)

Evictions

(55 mediated)

Faith Based

(13 mediated)

Family

(61 mediated)
General

(129 mediated)

Government

(22 mediated)

Health Care

(59 mediated)

Hospitality

(16 mediated)

Insurance

(15 mediated)

Labor - Management

(28 mediated)

Landlord - Tenant

(77 mediated)

Marital Mediation

(88 mediated)

Native American

(51 mediated)

Non Profits

(19 mediated)

Nursing Home

(22 mediated)

Online Mediation

(96 mediated)

Organizational

(55 mediated)

Parent-Teen

(31 mediated)

Partnership

(40 mediated)

Personal Injury

(15 mediated)

Postal Service

(5 mediated)

Prenuptial

(29 mediated)

Probate

(16 mediated)

Products Liability

(35 mediated)

Public Policy

(8 mediated)

Real Estate

(33 mediated)

Restorative (Juvenile)

(20 mediated)

Securities

(21 mediated)

Small Claims

(50 mediated)

Special Education

(33 mediated)

Sports

(9 mediated)

Trust Management

(24 mediated)

Workers Comp

(12 mediated)

Workplace

(3,401 mediated)
Professional Services
Mediator
Ombud
Conflict Coach
Facilitator
Strategic Planning
Arbitrator
Collaborative Professional
Mediator-Arbitrator
Mediation Consultant
Online Mediator
Online Arbitrator
Parenting Coordinator
Custody Evaluator
Communication Skills Trainer
Fact-Finder
Staff Developer
References available upon request.
Attachments

2020_CDM_Color (2).jpg

2021_CDM_Color.JPG

sw-resolution-color-master[4785].pdf