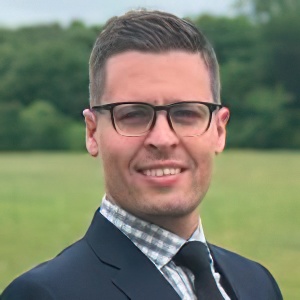 Terry Owens

Click here to email
1553 Signature Dr.
Weatherford, TX 76087
USA
9404352332
Description of Practice
Owens Mediation exists to help people find resolution to their conflict while providing a safe atmosphere where you can become the architect of your own solutions. We help people get back to yes! We practice mediation through offering services in basic mediation, advance family: Family-Divorce-Child Custody, and civil dispute mediation. I would love to meet you and help you get started with your conflict resolution process.
Professional Background
I offer over 15 years of conflict resolution experience. Within the 15 years I have been able to help marital conflicts, give parental coaching, coach families through divorce, and coach families through child custody issues. I have mediated general disputes and have seen great success in all these areas. In these 15 years I have Pastored and have counseled many families and relationship conflicts.
Experience
I have mediated marriage disputes, child custody disputes, and volunteered at the WACO DRC which included, CPS cases, divorce/child custody cases.
Degrees
I hold a B.S. in General Ministries from Southwestern Assembly of God University.
Training
| | | |
| --- | --- | --- |
| Dates | Trainer(s) | Title |
| 03/06/2020 | Dr. Barbara Manousso | Advance: Family-Divorce-Child Custody 30 Hours |
| 05/01/2020 | Dr. Barbara Manousso | Basic Mediation 40 Hours |
| 08/28/2020 | Dr. Barbara manousso | Arbitration 9 Hours |
Approach
My approach to dispute resolution is to be a guide to lead you to be the architect of your own future. I do this by bringing the parties together and show you that you CAN agree. You CAN get back to YES! No one should tell you how to live your life; that is yours to decide. I am here to help you see and make the best choices for you and everyone involved.
Fees
Partial-Day $450 per party (minimum of 3 hrs) Full-Day $1200 per party (based on 8 hrs)
Areas of Practice
Adult Family
Bullying
Business
Civil (general)
Civil Rights (discrimination)
Commercial
Community
Congregational
Cross Cultural
Divorce (all issues)
Divorce (parenting)
Education
Employment
Faith Based
Family
Foreclosure
Government
Hospitality
Insurance
Jewelry
Landlord - Tenant
Marital Mediation
Native American
Neighbor to Neighbor
Non Profits
Oil and Gas
Online Civil
Online Family/Divorce
Online Mediation
Online Workplace
Organizational
Parent-Teen
Partnership
Personal Injury
Pet Mediation
Police
Postal Service
Public Policy
Railroad
Real Estate
School/Education
Small Claims
Special Education
Sports
Technology
Transportation
Workplace
Professional Services
Mediator
Parenting Coordinator
Mediator-Arbitrator
Mediating Lawyer
Collaborative Professional
Facilitator
Online Mediator
Conflict Coach
References
Attachments

Arbitration Certificate.pdf

IMG_1669.pdf

IMG_1670.pdf