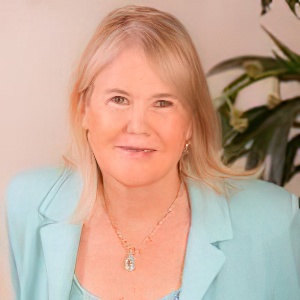 Tricia Morris



Click here to email
Click for Full Website
590 Lipoa Parkway
Suite 223
Kihei, HI 96753
USA
1 808-283-7811
MEMBER OF:







Description of Practice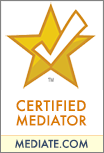 I help people through the tough times in their lives, through challenging life events such as divorce, business dissolution lawsuits, and family and employment conflicts. I can help people view things beyond what they are experiencing now, which can feel like a quantum leap once on the other side of them. The secret is to meet these challenges in the best way possible. I draw upon my life experiences, training, and Ho'oponopono to be a neutral and empathic listener in group meetings, mediations and negotiations.
As a Certified Mediator, Certified Divorce Financial Analyst® Practitioner, Relationship Advisor, and Coach, I help move clients into their futures by helping with a decision, making and finding additional resources that can benefit them along the way. As a Neutral Financial Professional, I collaborate with Attorneys for parties using Collaborative Law to resolve disputes. I help clients clarify complex financial problems and project various financial outcomes into the future to help with decision making in dividing assets. I am also active in mediating Sexual Harassment and other types of employment cases.
I care deeply about empowering my clients to work together to move beyond conflict and bring things back into balance. I support them in clarifying complex and difficult problems and help them find resolution in a life-enhancing way.
To connect with Tricia, please contact her at 808-283-7811 or 888-310-3608 or email at Tricia@TriciaMorris.com
Degrees
- Boston College, MBA Business Admin., Marketing & Strategic Planning
- Penn State University, BA Business/Managerial Economics/Pi Beta Phi
- Columbia University, New York Economics, Comparative Economic Systems

Training
| | | |
| --- | --- | --- |
| Dates | Trainer(s) | Title |
| | Northwestern University Law School Professional St | Divorce Mediation Skills Training |
| | Pepperdine Scholl of Law | Divorce Mediation Training |
| | Mediation Center of the Pacific | Advanced Mediation Training |
| | Mediation Center of the Pacific | Basic Mediation Training |
| | James O'Dea | Peace Ambassador Training |
| | Linda Solomon | Collaborative Law Training |
| | Sherrie Abney | Civil Collaborative Law |
| | Ken Cloke | Mediation Trainings Multiple |
| | Ron Ousky | Client Centered Collaborative Process |
| | over 1,000 hours of additional course work | |
| | Certified Divorce Financial Analyst CDFA | IDFA 2 year training and testing |
| 5/20 | Mediate.com | Mediation Express Online Financial Training |
| 5/20 | Mediate.com | Online Family and Divorce Training |
Other Information
Certifications
Advanced Mediation Program at the Mediation Center of the Pacific Courses:
Independent Coursework
Partnership Dissolution and Divorce Mediation
Divorce Mediation Skills Training
Divorce Mediation Training
Advanced Mediation Training
Basic Mediation Training
Peace Ambassador Training
Collaborative Law Basics
Civil Collaborative Law Volunteer Experience:

Mediator at Maui Mediation Center
Areas of Practice
ADA
Adoption
Adult Family
Agriculture & Ranching
Bankruptcy
Boundary Disputes
Business
Civil (general)
Commercial
Contracts
Cross Cultural
Divorce (all issues)
Divorce (parenting)
Education
EEOC
Elder
Employment
Energy
Entertainment
Environmental
Estate Planning
Family
Foreclosure
General
Health Care
Hospitality
Land Use
Landlord - Tenant
Marital Mediation
Medical Malpractice
Native American
Nursing Home
Online Mediation
Online Workplace
Organizational
Partnership
Postal Service
Prenuptial
Probate
Professional Fees
Real Estate
Restorative (Criminal)
Securities
Sexual Harrassment
Sports
Tax
Technology
Trademark
Workers Comp
Workplace
Professional Services
Mediator
Custody Evaluator
Communication Skills Trainer
Systems Designer
Counselor
Estate Planner
Mediation Consultant
Ombud
Conflict Coach
Strategic Planning
Certified Divorce Financial Analyst
Collaborative Professional
Facilitator
Online Mediator
Parenting Coordinator
References available upon request.
This dispute resolution professional keeps professional liability insurance.