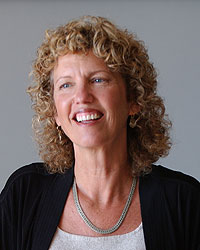 About Nina
Nina Meierding has assisted in the resolution of over 4,000 disputes and has conducted training throughout the world, including Canada, Sweden, Ireland, England, Scotland, the Netherlands, New Zealand, and India. She has consulted and trained many groups - including court systems, corporations, medical agencies, governmental agencies, school districts, small and large business entities, and individuals in the areas of conflict resolution, cross cultural issues, management skills, and negotiation skills.
For over 25 years, Nina has been an Adjunct Professor at Pepperdine University School of Law in Malibu, California (courses in Cross Cultural Issues in Dispute Resolution, Negotiation, Advanced Mediation, and Domestic Relations Dispute Resolution). In addition, she has been an adjunct professor at both Southern Methodist University's Dispute Resolution program in Dallas, Texas (courses in Gender and Culture, Mediation, Advanced Negotiation, Advanced Family Mediation) as well as SMU's Counseling program (Counseling Diverse Communities), and at Lipscomb University in Nashville, Tennessee (Cross Cultural Issues in Dispute Resolution). She has been a guest instructor at many other universities and law schools. Nina has also been an instructor at the National Judicial College in Reno, Nevada and the California Judicial College, and has been a plenary speaker and presented workshops at judicial and state bar conferences.
She is a Past President of the Academy of Family Mediators, has served on the Executive Committee and Board of Directors of the Association for Conflict Resolution, and has also served on the boards of the Southern California Mediation Association, the Ventura County Bar Association, and the California Dispute Resolution Institute. She was awarded the Peacemaker Award in 1992 by the Southern California Mediation Association for her outstanding work in the conflict resolution field. In 2005 she was awarded the the John Haynes Distinguished Mediator Award which is an international award given annually by the Association for Conflict Resolution, in 2017 she was awarded the Lifetimes Achievement Award from the American College of Civil Trial Mediators, and in 2021 she received the Distinguished Neutral of the Year by the National Academy of Distinguished Neutrals.
From 1985 to 2007, Nina was the Director and Senior Mediator at the Mediation Center in Ventura where she handled over 4,000 disputes. In the 1990's, Nina also served as a mediator for the California Department of Education's special education mediation program and from 2006- 2017 she was the the mediation consultant and mediation partner for the Wisconsin Special Education Mediation System (WSEMS).
Nina is a Life Member of the Association of Family and Conciliation Courts and was a founding member and President of the Board of Directors of the Ventura Center for Dispute Settlement, the first non-profit community mediation center in Ventura County, California. She is an honorary fellow of the International Academy of Mediators.