I want you to know that your site brings me more business than I would have ever imagined from a third party referral site. In my first 10 months, I received 20 phones calls about my services as a result of my involvement with Mediate.com. The majority of my referrals have resulted in new business. You should be very proud of yourself! Mediate.com is a great service to the mediator community and to the general public.
Robin Graine
Mediate.com is the most visited and linked-in mediation website.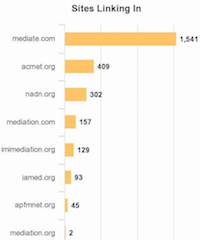 Featured Placement at Mediate.com
Display your practice information at the top of every page of Mediate.com for all visitors from your local area!
See Comparative Data on Mediate.com Traffic from Alexa.com
Featured Placement Opportunities:
See ALL Featured Professionals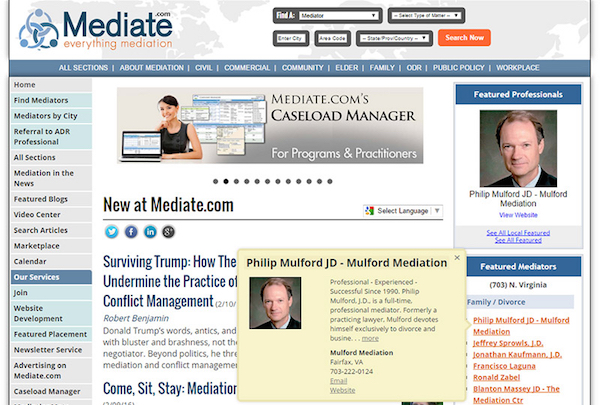 Featured Mediator
Featured Collaborative Professional
Featured Parenting Coordinator