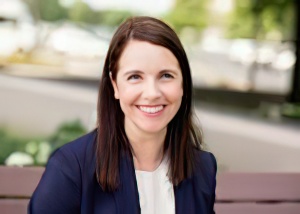 Anique Drouin



Click here to email
Click for Full Website
1250 E. Diehl Rd
Suite 400
Naperville, IL 60563
USA
630-384-8176
MEMBER OF:

Description of Practice
I am a partner at STG Divorce Law with locations in Naperville, St. Charles, and Chicago. I have over 14 years of practice as a family law attorney and mediator. My compassion and caring for my clients shines through as I help them through the challenging transition and changes that come from the divorce process. Mediation and alternative dispute resolution can help create a more peaceful, and financially efficient end to a marriage, while preserving the co-parenting relationship. Mediation benefits the whole family, especially the children.
Professional Background
I have over 14 years of experience as a Family Law attorney and have focused my practice in divorce, parentage, post-decree enforcement, adoption, guardianship and pre/post nuptial agreements. I have found in all of these areas, my skills gained from mediation and Collaborative trainings benefit my clients so much more than the skills and experience I have in litigation. I'm a partner at an exclusively Family Law firm outside of Chicago, and prior to that I was a teacher.
Experience
For many years I have used both Collaborative Process and Mediation to resolve my clients' disputes. I've handled over 50 cases using alternative dispute resolution (exclusively) and I've used those same skills in the hundreds of cases I've had over my career.
Degrees
JD--University of Baltimore Masters in Teaching--Johns Hopkins University Undergraduate degrees in English/Psychology--Queens University
Areas of Practice
Adoption
Divorce (all issues)
Divorce (parenting)
Family
Online Mediation
Prenuptial
Professional Services
Mediator
Mediating Lawyer
Collaborative Professional
Online Mediator
References available upon request.
This dispute resolution professional keeps professional liability insurance.