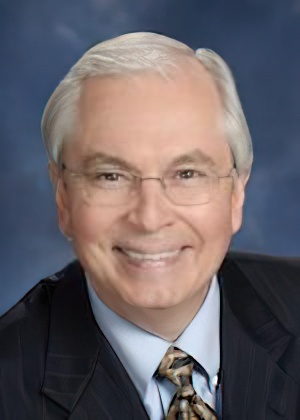 BARRY ROSS, Esq., MBA


ROSS Mediation Services

Click here to email
Click for Full Website
155 N. Lake Ave.
Suite 800
Pasadena, CA 91101-1857
USA
626-531-1131
MEMBER OF:

















Description of Practice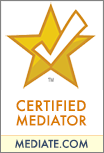 Best known for his quick resolution of real estate and business disputes, Barry Ross has been sucessfully mediating both litigated and non-litigated matters in over 2500 mediations since 1993 with an outstanding settlement rate. Respected, resourceful, knowledgeable and personable, Barry is the first choice in mediators of many counsel.
Professional Background
Attorney since 1976 (SBN 069340); California Real Estate Broker since 1973; Adjunct Professor of Law since 1977; National ADR, business and real estate trainer; Published author and newspaper and online columnist.
Experience
Barry Ross is one of the most accomplished and respected mediators in Southern California. With more than 2500 successful mediations to his credit, he has an over 95% settlement rate. His unique communication style and like-able personality allow him to relate to his clients bringing them together in a workable, winning situation.
A local attorney and business owner since 1976, a real estate broker since 1973, and a mediator since 1993, Mr. Ross offers vast professional experience in working successfully with people and mediating disputes in business, real estate, estate planning, elder law, buyer-seller disputes, contracts, construction defects, HOA/Condo, landlord-tenant disputes, civil, commercial, professional fees, personal injury, partnership, tax, and work place law.
Degrees
J.D. Southwestern University School of Law, Los Angeles;
M.B.A. University of Southern California, Los Angeles;
B.S. University of Southern California, Los Angeles
Approach
Since a mediator's style must be determined by the needs and interests of the parties, Mr. Ross has developed a flexible style designed to fit the expectations of the parties as well as the demands of the situation. Mr. Ross is of the opinion that all mediation styles have there place, oftentimes in the same mediation setting. Mr. Ross believes that the primary function that the mediator serves is to facilitate effective communication and negotiation amongst the parties so as to help illuminate viewpoints and explore alternative solutions that the parties can freely reach.
Fees
$500/hour split equally between the parties. Fees are generally payable the day of mediation or arbitration. A deposit may be requested in some cases.
Cancellation Policy: $1,000 due if mediation or arbitration is cancelled within 10 days of the scheduled ADR conference.
No administrative fees. Easy scheduling process.
Other Information
Briefs, although optional, are highly desirable as they provide a background and a perspective of the case for Mr. Ross' consideration. Briefs can also be beneficial for counsel and their clients since they provide an additional opportunity to focus on the facts and the legal issues once again, just prior to the mediation conference. Briefs, if submitted, can be formal or informal, in letter format or on pleading paper, as counsel may desire. In addition, briefs may be either "confidential" or "public" (i.e., open to opposing counsel and parties).
Areas of Practice
Automotive
Aviation
Boundary Disputes
Business
Civil (general)
Commercial
Community
Construction
Contracts
Copyright
Elder
Eminent Domain
Employment
Environmental
Estate Planning
Foreclosure
Franchise
General
Government
Health Care
HOA
Insurance
Intellectual Property
Labor - Management
Land Use
Landlord - Tenant
Legal Malpractice
Native American
Neighbor to Neighbor
Online Mediation
Organizational
Partnership
Personal Injury
Probate
Professional Fees
Real Estate
Sexual Harrassment
Tax
Trademark
Trust Management
Workplace
Professional Services
Mediator
Conflict Coach
Mediating Lawyer
Collaborative Professional
Facilitator
Online Mediator
Fact-Finder
Mediator-Arbitrator
Mediation Consultant
Mediation Trainer
Advanced Mediation Trainer
References available upon request.
This dispute resolution professional keeps professional liability insurance.
Attachments

Barry Ross Mediation Bio Natl 2021.pdf