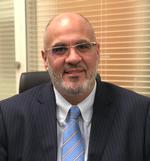 Bashar H. Malkawi



Click here to email
Click for Full Website
College of Law, University of Arizona
Tucson, AZ 85721
USA
5206211373
MEMBER OF:





Description of Practice
Prof. Bashar H. Malkawi is Global Professor of Practice in Law at University of Arizona. His academic career has traversed both business and law schools, teaching a variety of business law courses in Jordan, UAE, Italy, and United States.
Professional Background
Bashar H. Malkawi is Global Professor of Practice in Law at University of Arizona.
Prof. Malkawi was visiting fellow at the International University College of Turin (2009-2010)
Experience
Prof. Bashar H. Malkawi wrote his LLM thesis on "The Appointment and Challenge of Arbitrators before an International Commercial Arbitration Tribunal". Prof. Bashar H. Malkawi served as expert witness and consultant in several cases and projects.
Degrees
Doctorate of Juridical Science (Scientiea Juridicae Doctor, S.J.D), American University, Washington College of Law, Washington, D.C, August 2005.
Master of Laws (LL.M) in International Trade Law, The University of Arizona, College of Law, Tucson, Arizona, May 2001.
Other Information
Prof. Malkawi Malkawi is the author of numerous books and monographs. His academic work has appeared or is forthcoming in several leading journals. In addition to law articles and academic books, his op-eds and other writings have appeared in the popular press in the U.S. and the Middle East. Many of his research papers and publications have been cited extensively.
Areas of Practice
ADA
Bankruptcy
Business
Commercial
Contracts
Copyright
Education
Intellectual Property
International
Trademark
Professional Services
Mediator
Facilitator
Online Mediator
Mediating Lawyer
Collaborative Professional
Counselor
Mediation Trainer
References available upon request.