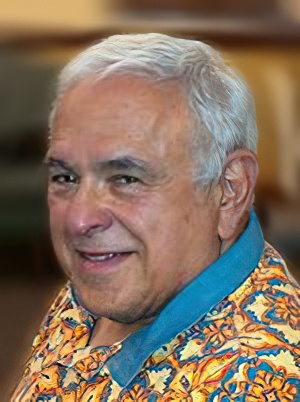 Bob Berlin



Click here to email
Click for Full Website
1100 Hill Place
Macon, GA 31210
USA
478-477-3317
Fax: (478) 477-1115
MEMBER OF:









Description of Practice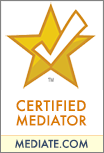 Bob Berlin is a seasoned mediator having completed more than 6000 mediations since the 1970s. He has an eclectic background which gives him expertise in a wide variety of areas. He is an attorney, former judge, marriage and family therapist, as well as a trainer of neutrals.
Professional Background
Bob Berlin was a senior partner in the law firm of Berlin and Hodges, P.C. for 39 years. He served as a Municipal Court Judge for twenty-five years and has served as a pro hac Judge in three other courts. Bob served in the State House of Representatives, Middle Georgia District 86, 1973-1974. He has been appointed to numerous state commissions by sitting governors. Bob received training in Negotiation Skills and Techniques at Harvard University Law School and Mediation at the University of Miami and the Atlanta Justice Center. He also received training in Domestic Relations Mediation in California and Multi-Door ADR training at the Georgia State University School of Law.
Experience
An advance practitioner of mediation and mediation trainers, Bob Berlin, has primary responsibility for Mediation, Negotiation and Alternative Dispute Resolution (ADR) Services. Bob has experience in handling ADR cases numbering in excess of three thousand civil and family law mediations since 1968. As a registered arbitrator, mediator and neutral evaluator with the Georgia Office of Dispute Resolution, he has handled a broad spectrum of cases in numerous courts throughout the state. He draws from an eclectic professional background in law, marriage and family therapy, communications, and teaching.
Degrees
Bob Berlin is a graduate of the Walter F. George School of Law, Mercer University, receiving the L.L.B. (J.D.) in 1963.
Training
| | | |
| --- | --- | --- |
| Dates | Trainer(s) | Title |
| 1978 | Isolina Ricci's New Family Center | Family Mediation; 40 hours |
| 1982 | University of Miami Law School | Mediation Training; 30 hours |
| 1986 | Georgia State University Law School | Mediation and Arbitration Training; 40 hours |
| 1989 & 1991 | Neighborhood Justice Centers of Atlanta | General Mediation & Family Law Mediation Training; 70 hours |
| 1991 & 1992 | Harvard University Law School | Basic Negotiation & Advanced Negotiation; 80 hours |
| 1999 | U.S. Postal Service | Advanced Transformative Mediation; 20 hours |
| 2008 | Conflict Resolution Academy | Eldercare Mediation; 16 hours |
| 2009 | John Fiske | Mediate to Stay Married; 8 hours |
Approach
Our mission is to provide effective, efficient, confidential, conflict resolution processes in a non-threatening environment, to empower decision makers to creatively address issues and generate solutions to achieve a resolution, and to provide services through a network of experienced, certified ADR professionals who are committed to providing an impartial environment where the parties can discuss their issues with the goal of coming to a consensus.
Fees
$250 per hour with a 3 hour minimum (split between parties).
Other Information
Testimonials from our clients: "We are very Pleased with the results and look forward to working with you again on our next 'impossible to settle' case." "From Mr. Berlin I learned that if I listen to understand, I will be better equipped to identify my client's interest, desires, and expectations. If I merely listen to reply, I will miss much key information from my client. I should not label or pass judgment if I want to keep the lines of communication open."
Areas of Practice
ADA

(20 mediated)

Adoption

(20 mediated)

Adult Family

(20 mediated)

Aviation

(50 mediated)

Business

(150 mediated)

Civil (general)

(2,000 mediated)

Commercial

(1,000 mediated)

Community

(300 mediated)

Construction

(100 mediated)

Contracts

(300 mediated)

Criminal

(300 mediated)

Cross Cultural

(300 mediated)

Divorce (all issues)

(1,000 mediated)

Divorce (parenting)

(500 mediated)

Education

(50 mediated)

EEOC

(100 mediated)

Elder

(100 mediated)

Employment

(100 mediated)

Entertainment

(2 mediated)

Environmental

(20 mediated)

Estate Planning

(50 mediated)

Family

(150 mediated)

Franchise

(3 mediated)
General

(1,000 mediated)

Health Care

(100 mediated)

Insurance

(500 mediated)

Intellectual Property

(10 mediated)

Labor - Management

(150 mediated)

Land Use

(10 mediated)

Landlord - Tenant

(10 mediated)

Legal Malpractice

(30 mediated)

LGBTQ

(100 mediated)

Medical Malpractice

(50 mediated)

Organizational

(100 mediated)

Partnership

(100 mediated)

Personal Injury

(1,000 mediated)

Police

(10 mediated)

Postal Service

(100 mediated)

Probate

(50 mediated)

Professional Fees

(20 mediated)

Public Policy

(30 mediated)

Real Estate

(50 mediated)

Special Education

(20 mediated)

Tax

(30 mediated)

Victim - Offender

(1 mediated)

Workplace

(100 mediated)
Professional Services
Mediator
Advanced Mediation Trainer
Custody Evaluator
Communication Skills Trainer
Counselor
Fact-Finder
Mediator-Arbitrator
Mediation Consultant
Mediation Trainer
Psychotherapist
Representational Lawyer
Staff Developer
Ombud
Conflict Coach
Mediating Lawyer
Arbitrator
Collaborative Professional
Facilitator
Online Mediator
Online Arbitrator
References
This dispute resolution professional keeps professional liability insurance.