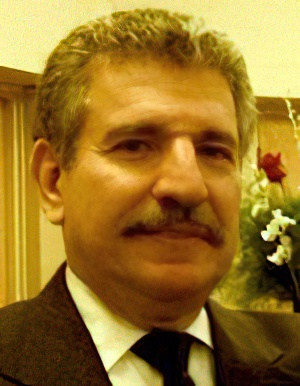 Charles Geller


ADR Mediation Center, LLC

Click here to email
Click for Full Website
933 Lee Road
Suite 406
Orlando, FL 32810
USA
(407) 834-5800
Fax:
MEMBER OF:

Description of Practice
Charles Geller, has over 30 years of experience working with individuals and families who are going through the practical and emotional challenges of relationship and family changes. He is known for his creative and effective approaches to resolving conflict.
Charles is a Florida Supreme Court trained and certified mediator for Family, Circuit Civil, and Appellate Mediation. He practices throughout Central Florida and has established working relationships with the local County District Courts and programs. Charles is a member of the Florida Academy of Professional Mediators.
Charles understands the emotional costs of family changes to the adults as well as the children. This is one of the primary reasons he has shifted his practice to family mediation. He wants to be able to support families at this most difficult point of family change.
ADR Mediation Services' panel of Certified Mediators includes individuals with backgrounds as practicing attorneys, licensed therapists, CPA's, and Financial Planners. As such, we are able to ensure assignment of mediators with case specific experience and expertise to best meet your individual needs.
Experience
Since 2006, Charles has mediated in excess of 2000 cases. He also oversees and supervises a statewide network of Certified Mediators throughout Florida.
Degrees
MSW 1977
Areas of Practice
Adult Family
Appellate
Automotive
Bankruptcy
Business
Civil (general)

(1,000 mediated)

Contracts

(500 mediated)

Divorce (all issues)

(3,000 mediated)

Divorce (parenting)

(2,000 mediated)

Elder

(3 mediated)
Family

(1,000 mediated)

Foreclosure

(1,500 mediated)

General
Health Care
Insurance

(200 mediated)

Landlord - Tenant
LGBTQ
Marital Mediation

(1,500 mediated)

Personal Injury

(15 mediated)
Professional Services
Mediator
Counselor
Mediator-Arbitrator
Mediation Consultant
Psychotherapist
Collaborative Professional
Facilitator
This dispute resolution professional keeps professional liability insurance.