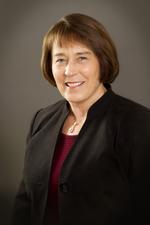 Cindi LeBrett



Click here to email
Click for Full Website
SERVING ALL OF IDAHO
USA
208-315-3322
MEMBER OF:





Description of Practice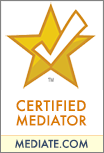 Mudd Mediation has been serving the Idaho community for over 20 years.
As the principle mediator, Cindi Le Brett has a diverse background in business, finance and public sector service including local government and community projects. She is a Certified Professional Mediator specializing in preventative mediation or complicated settlements for business partnerships, construction, family, child custody, special needs, addiction and restorative justice.
Cindi maintains an extensive network of experts including, legal professionals, accountants, mental health professionals, financial planners, wealth managers, trade and craftsmen available for reach-back consultation. If you are facing a challenging and complicated dispute, consider Mudd Mediation as the final stop on your path to resolution.
Professional Background
I have been a career banker since 1973 spending 26 years in banking. I have a construction lending background assisting parties acquiring construction loans, follow through during the build, construction draws and conversion to the permanent loan.
I became interested in mediation in the early 1990's and completed my 40 hour basic in 1994. In 1998, I became the 162nd Certified Professional Mediator with the Idaho Mediation Association. My banking background has made property and assets based settlements a success for my mediation clients.
1997 to 2005
I contracted with a judge who allowed mediation to be a very prevalent process of the court. Honorable Judge Williamson and I petitioned the County Commissioners for a mediation budget. In 1998 I began contracting with Valley County mediating on a volume of 10 to 50 small claim cases per year. I have continued providing this service for over seven years; mediating over 150 small claims cases since the program began in 1998. In excess of 150 case hours for small claims.
I began a small business for Private Sector Mediation in 2005, and I am still serving clients through 2017, specializing in complex property/portfolio settlements, impasse cases that have received a judgement without a property settlement or business/partnership disputes and long running litigation cases requiring a final settlement. My Private Sector and Court Ordered case hours to date exceed 450 hours of mediation.
Experience
Impasse Settlement, District Court Criminal Cases, Property and Assets Settlements, Child Custody, Family Law and Victim Offender and Small Claims Mediation.
Degrees
Mediation/Communication Courses at 550 Hours
1993 Idaho Mediation Association – Basic 40 Mediation
1995 through present - Boise State University, Pepperdine University
1995 through present - University of Idaho
1999 at Washington Law School
1995 through present – Idaho Mediation Association
1998 Certified Professional Mediator
Training
| | | |
| --- | --- | --- |
| Dates | Trainer(s) | Title |
| | SEE ATTACHED DOCUMENT: Le Brett Training | 519.50 Hours |
Approach
Mediation is like a triathlon you would not enter a race without preparation and planning. Each party requires support to understand the work process, opportunity to select a Pro Se or a represented venue and the opportunity to realize the attributes of the mediation process. I explain and give examples of how parties can effectively engage in the work process of mediation. Discussion of legal representation is mandatory with Mudd Mediation LLC, as I require that all parties are represented or have their agreement reviewed by an attorney before cases are filed.
Other Information
Standard and Practices Chair for Idaho Mediation Association 2005-2008
Crete Brown Award for outstanding achievement, service and support to move IMA forward – in 2008
Cognitive Self Change Facilitator Trainer 56 hours
Chemical Awareness Training Institute 27 hours
Multijurisdictional Counterdrug Task Force Training Designer Drugs 8 hours
Loan Coordinator for Construction Loans – 13 years Orientation of the Borrower, Application Packet, Builder Orientation, Mentoring and follow-up for Borrowers during Construction period, Draws, Conversion to permanent loan
Personal Banker 2yrs.
Areas of Practice
Business
Community
Construction
Criminal
Divorce (all issues)
Divorce (parenting)
Family
Online Family/Divorce
Online Mediation
Restorative (Juvenile)
Small Claims
Social Security
Transportation
Victim - Offender
Professional Services
Mediator
Collaborative Professional
Facilitator
Online Mediator
References available upon request.
This dispute resolution professional keeps professional liability insurance.
Attachments

Le Brett Training.pdf