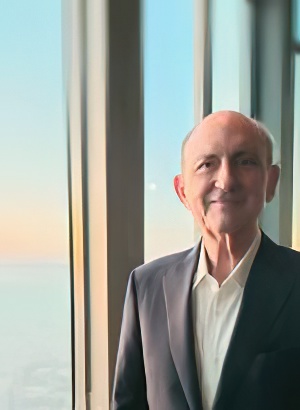 David DiJulio



Click here to email
Click for Full Website
330 North Brand Boulevard, Suite 1280
Glendale, CA 91203
USA
818-502-1700
MEMBER OF:











Description of Practice
40 years experience as trial lawyer and mediator in real property, sales, leases, easements, construction, entitlements, government contracting, energy, alternative energy, solar and wind power, environmental, air quality, solid waste and mold at the Local, State, National and International levels, holds degrees in Law, Engineering, Business and Environmental.
Professional Background
Attorney for 30 years with more than 3000 cases. We have represeted individuals, international companies:Wells Fargo Bank, Nestle, Testi, Inc. and regional companies: Pacific Development, Building Analytics,Kittrich,Wolcano,and Yang Chow
Experience
Trained at the Straus Institute for Dispute Resolution, at Pepperdien School of Law. Conducted more than 1000 mediations for the courts, the American Arbitration Association and private mediations. Member of SCMA and Board member of the Montana Mediation Association and the Montana Mediation and Arbitration Center
Approach
I settle cases, with almost 100% success rate. I am evaluative and quanatative but not judmental. I help the parties understand the risks and the rewards of going to trial and allow them to make an intelligent cost effective decision.
Fees
$300-$600 per hour depnding on the location and the duration.
Other Information
I have offices in Los Angeles and McLeod, MT for in person mediations plus we do Zoom mediations or partial in-person and zoom mediations. if the parties settle, then we award each of them a 3-day stay at the Montana Mediation Center in McLeod, MT, located on a 20 acre ranch, on the best Trout fishing river in USA.
Areas of Practice
Art

(3 mediated)

Automotive

(10 mediated)

Business

(25 mediated)

Civil (general)

(100 mediated)

Commercial

(100 mediated)

Construction

(120 mediated)

Contracts

(50 mediated)

Cross Cultural

(15 mediated)

Elder

(10 mediated)

Employment

(20 mediated)

Engineering

(10 mediated)

Entertainment

(10 mediated)

Environmental

(20 mediated)
Franchise

(5 mediated)

General

(100 mediated)

Intellectual Property

(6 mediated)

International

(3 mediated)

Land Use

(10 mediated)

Landlord - Tenant

(5 mediated)

Partnership

(10 mediated)

Probate

(5 mediated)

Professional Fees

(5 mediated)

Real Estate

(100 mediated)

Technology

(15 mediated)

Trust Management

(5 mediated)
Professional Services
Mediator
Advanced Mediation Trainer
Systems Designer
Estate Planner
Fact-Finder
Mediator-Arbitrator
Mediation Consultant
Mediation Trainer
Representational Lawyer
Conflict Coach
Mediating Lawyer
Arbitrator
Collaborative Professional
Facilitator
Online Mediator
Online Arbitrator
References
This dispute resolution professional keeps professional liability insurance.