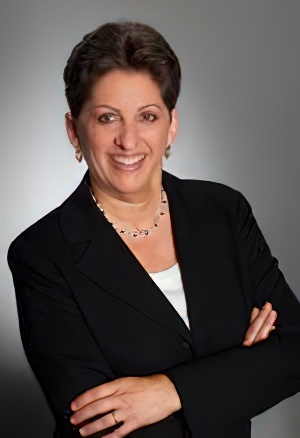 Diane Goodman JD PhD



Click here to email
Click for Full Website
17043 Ventura Blvd.
Encino, CA 91316
USA
818-386-2889
Fax: 818-986-2889
MEMBER OF:

Description of Practice
I will help you and your spouse resolve your dissolution out of court. By doing so, you and your spouse maintain full control of the process rather than turning decision making over to a Judge who may not fully understand your needs. I act as a mediator for those who chose to create negotiated agreements. For those who want or need an attorney to represent you but are committed to resolving your disputes without going to court, I offer collaborative law services. As a practicing attorney for over 30 years with a PhD in Depth Psychology, I am convinced that mediation is the most effective method for families to solve their disagreements without costing them their life savings.
Professional Background
I am an attorney/mediator. I have been a licensed attorney for 30 years. For many years, I have helped couples in mediation successfully create parenting plans and divide their assets. I have special expertise in working with gay, lesbian and transgender clients and on assisted reproduction issues. I am the Past President of the Academy of California Adoption Lawyers/Academy of California Family Formation Lawyers.
Experience
I have been mediating for over fifteen years. Prior to moving my practice into mediation, I was a litigator for over 20 years, including representing a client before the California Supreme Court. I realized that litigation is not usually the best way to resolve disputes. I have taken hundreds of hours of classes in dispute resolution and psychology to better be able to serve my clients' needs.
Degrees
J.D. from University of La Verne College of Law 1984 MA and PhD in depth psychology from Pacifica Graduate Institute- 2018
Approach
I allow my clients needs to determine my approach to mediation. This is your divorce and you control the process. I can be facilitative, evaluative, or transformative depending upon your individual needs. What I do know is that you and your spouse know your situation better than I ever will and therefore my goal is to help you determine your needs.
Other Information
Ms. Goodman was co-counsel for Lisa R. in the 2005 California Supreme Court ruling which upheld parentage judgments for same-sex couples. Ms. Goodman has spoken to a wide variety of community organizations regarding family law issues. She also regularly teaches legal continuing education classes in mediation, family law, adoption and family formation law. Ms. Goodman has lectured at the Southwestern Law School, UCLA, Whittier Law School, Los Angeles County Bar Association, California State Bar annual conference Association of Family Conciliation Courts and California Psychological Association Conference. She was also a featured speaker at the Hawaii Bar Association annual conference and at the British Columbia Justice Ministry. Ms. Goodman has been a guest on many news programs including the CNN programs, Larry King and Anderson Cooper 360 discussing family law, parentage and adoption issues.
Areas of Practice
Adoption
Adult Family
Divorce (all issues)
Divorce (parenting)
Family
LGBTQ
Marital Mediation
Partnership
Professional Services
Mediator
Mediation Consultant
Representational Lawyer
Mediating Lawyer
Collaborative Professional
Facilitator
Online Mediator
This dispute resolution professional keeps professional liability insurance.
Attachments

Articles by Diane M. Goodman.pdf

Daily Journal Article 06-03-16.pdf