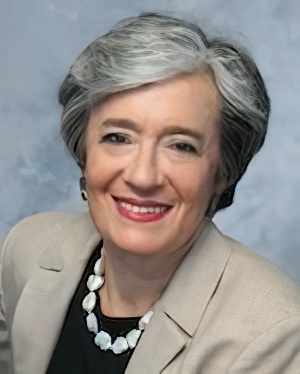 Ellen F. Kandell


Alternative Resolutions, LLC

Click here to email
Click for Full Website
8403 Colesville Rd. Suite 1100
Silver Spring, MD 20910
USA
301-588-5390
MEMBER OF:











Description of Practice
Ms. Kandell is an attorney and dispute resolution professional and trainer with over 30 years of experience in public and private sector law practice. Her practice is dedicated to serving as a neutral and she has been mediating cases for over 20 years. In 2017 she was accepted into the National Academy of DIstinguished Neutrals. In 2016 the ABA published Mediation for Estate Planners, that contains a chapter Ms. Kandell authored. In April 2014 she became certified by the International Mediation Institute. She is one of a dozen mediators in the DC-VA-MD region to have gained this recognition. She is one of eight Maryland mediators featured on a video of best practices, and has been selected to train Maryland's Court of Special Appeals judges as well as its Administrative Law Judges. Ms. Kandell facilitates large group organizational and team conflict sessions using a customized problem solving approach. Ms. Kandell has mediated ADA, business, estate, employment, environmental and public policy, family, healthcare, personal injury and workers compensation cases. Prior to opening her company in 1999, Ms. Kandell managed the alternative dispute resolution program at the Environmental Protection Agency, designed pilot projects and conducted ADR training. Ms. Kandell has arbitrated over 200 commercial moving company cases.
Clients have repeatedly remarked that her calm approach has facilitated their settlement. She is a frequent presenter at business and professional meetings and conferences in the Washington DC metropolitan area and throughout the United States.
Professional Background
Adjunct Associate Professor, University of Maryland University College and Catholic University of America.
Prior positions:
Attorney Advisor, US Environmental Protection Agency25 years private and public sector law practice.
Chief Assistant City Solicitor, Environmental Division, City of Philadelphia Law Department
Associate, Mitchell Kramer and Associates, Philadelphia
Legal Counsel, Senate of Pennsylvania
Experience
Ms. Kandell trained as a mediator at Harvard Law School in 1992 and has mediated over 800 cases. She has over 280 hours of advanced and specialized training. In June 2016 she participated as an assessor in the second annual Consensual Dispute Resolution Competition (CDRC), an international mediation competition in Vienna Austria. She was one of 50+ dispute resolution professionals from 25 different jurisdictions across the world who were selected based on their varied experience and expertise as mediators and negotiators. There were four preliminary rounds, followed by semi-final and final rounds over four days.
Degrees
JD Temple University School of Law
BS University of Maryland
Training
| | | |
| --- | --- | --- |
| Dates | Trainer(s) | Title |
| 1993 | Harvard Law School | Basic Mediation, 40 |
| 1996 | CDR Associates | Mediating Environmental & Public Policy Disputes, 40 |
| 1997 | DC Superior Court | Civil Mediation Training, 32 |
| 1995, 2001, 2008 | Key Bridge Foundation | Mediating ADA Cases, Facilitating Competency 24 |
| 1998, 2003 | Institute for Conflict Transformation | Advanced Transformative Mediation Skills Training, 40 |
| 2002 | NASD | Arbitration Training, 8 |
| 2003 | Access Resources | ADA/Rehab Act Workplace Mediation training, 16 |
| 2002 | The Ombudsman Association | Basic Ombudsman Training, 20 |
| 2006 | Montgomery County Bar Association | Arbitration training,6 |
| 2009 | MICPEL | Family Mediation training, property/financial, 20 |
| 2009 | Howard Community College | Family Mediation training, child access, 20 |
| 2012 | Howard Community College | Family Mediation training, property/financial, 20 |
Approach
It is my passion and belief that my job as a mediator is to stand for the possibility of settlement and to help the parties develop a solution that is in their mutual best interests. When developing settlement options, I only make suggestions if the parties are unable to formulate options themselves. My approach in mediation is to help parties candidly evaluate the strengths and weaknesses of their case and assess the benefits of settlement, the risks of litigation and the costs of prolonging the dispute. I may suggest a specific solution or give an assessment, so long as it doesn't impinge upon my duty to remain neutral.
Fees
Available upon request.
Other Information
VISIT OUR WORKPLACE MEDIATION BLOG:
Back to Business
VIDEO SUMMARY:
Most workplace conflict starts with a small misunderstanding. The conflict is avoided and gets worse, effecting other employees and teams. Managers spend much time at work resolving conflict. When mediation is used to resolve conflict early relationships are preserved and time and money are saved.
Areas of Practice
ADA

(10 mediated)

Adult Family

(10 mediated)

Business

(35 mediated)

Civil (general)

(80 mediated)

Commercial

(35 mediated)

Community

(5 mediated)

Congregational
Contracts

(25 mediated)

Divorce (all issues)

(15 mediated)

Divorce (parenting)

(15 mediated)

EEOC

(10 mediated)

Elder

(5 mediated)

Employment

(225 mediated)

Environmental

(10 mediated)

Estate Planning

(5 mediated)

Family

(15 mediated)

Government

(20 mediated)

Health Care

(5 mediated)
Labor - Management

(175 mediated)

Land Use

(2 mediated)

Landlord - Tenant
Marital Mediation

(15 mediated)

Medical Malpractice

(3 mediated)

Online Mediation
Organizational

(15 mediated)

Partnership

(5 mediated)

Personal Injury

(40 mediated)

Postal Service

(225 mediated)

Probate

(10 mediated)

Professional Fees

(3 mediated)

Public Policy

(8 mediated)

Real Estate

(10 mediated)

Sexual Harrassment

(10 mediated)

Special Education

(5 mediated)

Workers Comp

(15 mediated)

Workplace

(225 mediated)
Professional Services
Mediator
Mediating Lawyer
Collaborative Professional
Facilitator
Advanced Mediation Trainer
Communication Skills Trainer
Systems Designer
Fact-Finder
Mediator-Arbitrator
Mediation Consultant
Mediation Trainer
Staff Developer
Ombud
Strategic Planning
Online Mediator
References
Lynndolyn Mitchell, Esq
Law Offices of Lynndolyn Mitchel, PC
Kacey Long
Senior Manager, Claims & Litigation
Alan Fishbein, Esq.
Fishbein & Fishbein
Solomon Sterenberg, Esq.
Stein, Sperling, Bennett, De Jong, Driscoll & Greenfeig PC
David Batson, Esq.
U.S. Environmental Protection Agency
Jade Verity, Esq.
Law Offices of Jade Verity
Patti Carocci
Sidwell Friends School
John Paukstis
Habitat for Humanity
This dispute resolution professional keeps professional liability insurance.
Attachments

270Inc SmartBiz Cost of Conflict.pdf

Dr Perspectives Fall 2010-Kandell.pdf

FamMedFAQ.pdf

HowADR Can Help SnyderCohn.pdf

Key Questions to Ask.pdf

Services brochure.pdf