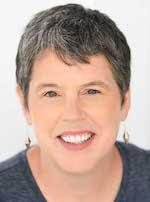 Ellen Waldorf

Click here to email
Click for Full Website
383 Elliot Street, Suite 10
Newton Upper Falls, MA 02464
USA
617-206-4999
Description of Practice
Ellen helps her clients navigate difficult conversations to achieve thoughtful solutions. She is a skilled mediator who guides her clients through a collaborative process so they can address their conflict and key issues through effective conversations. Ellen's approach to the mediation process is flexible and responsive. She empowers her clients to problem solve to achieve their solution with clarity, understanding, information, and options.
Professional Background
Ellen Waldorf, Esq., is the principal of eWaldorf Mediation in Newton, Massachusetts. She has mediated hundreds of cases, primarily focused on divorce and family issues. Ellen also teaches individuals, professionals, and workplaces how to conduct difficult conversations. Ellen has spoken on a variety of topics to the Massachusetts Council on Family Mediation, the Academy of Professional Family Mediators, the Massachusetts Bar Association, Massachusetts Continuing Legal Education, and the Charles River Regional Chamber (formerly the Newton-Needham Chamber). Ellen co-leads Divorce Mediation Training Associates and Step to Center and serves on the board of the Community Dispute Settlement Center. Prior to mediating, Ellen worked for a private investor, practiced corporate law, clerked for a federal appellate court judge, taught English in China, interned for "Late Night with David Letterman," and summered with ESPN. Ellen has a B.A. from Yale University and a J.D. from the New York University School of Law.
Degrees
Yale University -- BA New York University School of Law -- JD
Professional Services