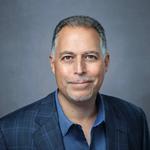 Eric Sternberger


Sternberger ADR Solutions

Click here to email
Click for Full Website
1101 Fifth Avenue, Suite 100
San Rafael, CA 94901
USA
415.526.0108
Description of Practice
Eric Sternberger combines no-nonsense lawyering with an innate understanding of business and a well-rounded appreciation for different perspectives and motivations. Any successful mediation requires that the mediator be prepared and demonstrate to counsel that he or she has done their homework, and thereby create an atmosphere of trust that permeates the proceedings. Simply put, you must know the facts and the law. If you don't, you might as well just go home.
Professional Background
Eric Sternberger is a partner at Ragghianti Freitas LLP. His transactional practice includes his retention as outside general counsel to businesses in a wide variety of industries, including technology and intellectual property, shipping, advertising and branding, professional services, real estate, health care, winery and vintner transactions and angel investments. From his experience, Eric has gained an excellent understanding of business and corporate matters, including mergers and acquisitions, succession planning, joint ventures, buy-sell agreements, secured financing, bridge loan financing, securities, licensing, and real estate transactions. Along with his transactional practice, Eric maintains a complex business litigation practice dealing primarily with business disputes and shareholder disagreements, and has coordinated numerous international litigation proceedings. Eric brings a disarming approach to his ADR practice, combining a sense of humor and well developed people skills.
Experience
Eric provides a variety of alternative dispute resolutions services, including acting as a mediator, arbitrator and provisional director (LLC Manager). His provisional director services have become particularly relevant as boards of corporations and the managers of limited liability companies find themselves increasingly deadlocked and in need for help to reach consensus or a neutral to break the deadlock. As a provisional director, Eric's primary focus is the well-being of the company and its shareholders/members. Areas of expertise includes: Business and Contracts; Corporations/LLC/Partnerships; Employment and Labor; Finance; Intellectual Property; Personal Injury; Professional Malpractice; Real Estate; Securities; and Trusts/Estates/Probate.
Degrees
J.D., University of California Hastings College of Law, 1998 B.A., University of San Francisco, magna cum laude, 1995
Approach
Flexibility is also vital. At the inception of mediation, a mediator might begin with a collaborative or facilitative style of negotiation, like in a boardroom. But as things develop, issues may dictate a more evaluative style. Maintaining an open mind and the ability to change your style to fit the needs of the participants is absolutely essential to the process. Creativity is another integral ingredient to any settlement. Active listening provides invaluable insight to shaping a workable solution that the participants may not have considered.
Fees
2 Parties: $600/hr 3 Parties: $650/hr 4 Parties: $700/hr 5+ Parties: $750/hr
Areas of Practice
Accidents
Adult Family
Business
Cannabis
Civil (general)
Commercial
Construction
Contracts
Copyright
Elder
Eminent Domain
Employment
Entertainment
Estate Planning
Franchise
HOA
Intellectual Property
International
Labor - Management
Landlord - Tenant
Legal Malpractice
Medical Malpractice
Non Profits
Online Civil
Online Mediation
Organizational
Partnership
Personal Injury
Probate
Professional Fees
Real Estate
Securities
Technology
Trademark
Trust Management
Professional Services
Mediator
Mediator-Arbitrator
Representational Lawyer
Mediating Lawyer
Collaborative Professional
Facilitator
Online Mediator
This dispute resolution professional keeps professional liability insurance.