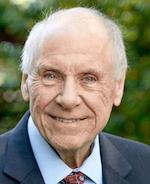 Frank Burke



Click here to email
Click for Full Website
Office Locations in San Francisco, San Jose and
Oakland CA
San Francisco, CA 94105
USA
650-804-8300
MEMBER OF:







Description of Practice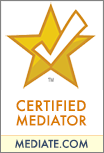 Frank Burke, with 42 years of experience as a business trial lawyer representing both plaintiffs and defendants, is the founder of Frank Burke Mediation PC, and a panel member of ADR Services, Inc. handling commercial, real estate, technology, employment and personal injury matters on Zoom and throughout California. He helps parties resolve their conflicts in a fair, cost effective way.
A full time neutral, he serves as a mediator, arbitrator, special master and discovery referee.
He conducts mediations and arbitrations in disputes involving:
Contracts
Real estate
Landlord/tenant leases
Family businesses
Business divorces
Complex commercial
Corporate governance
Mergers and acquisitions
Class actions
Securities fraud investments
Accounting and legal malpractice
Antitrust, unfair competition and trade practices
Technology, trade secrets and intellectual property
Employment
E-commerce
Healthcare
Partnership dissolutions
Debtor-Creditor
Qui tam and False Claims Act
Banking and Finance
Accounting and Taxation
Environmental
Construction defects
Insurance coverage
Personal injury
Automobile, motorcycle and truck-trailer collisions
E-discovery and cybersecurityM/ul>
Professional Background
ADR Services, Inc., San Francisco, Silicon Valley and Oakland (current)
Partner, Foley & Lardner LLP, San Francisco and Silicon Valley (January 2014-May 2017)
Partner, Seyfarth Shaw, LLP, Los Angeles, (January 2012-January 2014)
Partner, Steptoe & Johnson LLP, Phoenix and Los Angeles (January 1994 – January 2012).
Partner, Streich Lang, Phoenix (April 1985 - December 1993).
Assistant United States Attorney, United States Department of Justice, Seattle (December 1980 - November 1985).
Associate, Morrison & Foerster, San Francisco (May 1977-December 1980)
Associate, Sherman & Howard, Denver (August 1975-May 1977)
Experience
I draw upon my 42 years of experience as a business trial lawyer in national law firms handling a diverse range of litigation matters in federal and state courts and administrative agencies in 26 states and abroad in China and Canada. I help parties resolve their conflicts in a fair, cost-effective way through creative approaches and relentless follow-up in a framework of trust and civility. As a full-time neutral, I have had significant experience mediating and arbitrating disputes involving individuals and small, midsize and large businesses, including family businesses. I am available to conduct hearings on Zoom and throughout California.
Degrees
A.B., Cornell University 1972 (Magna Cum Laude in Economics) J.D., Harvard Law School 1975
Bar Admissions: State and Federal Courts in Arizona, California, Colorado and Washington
Training
| | | |
| --- | --- | --- |
| Dates | Trainer(s) | Title |
| August 2016 | Pepperdine Law School | Mediating the Litigated Case |
| September 2016 | ABA Section of Dispute Resolution | Arbitration Case Law-Annual Update |
| November 2016 | Bar Association of San Francisco | Arbitrator Certificate Training |
| March 2017 | ACRNC | Association for Conflict Resolution Northern California Annual Conference |
| April 2017 | ABA Section of Dispute Resolution | American Bar Association Section of Dispute Resolution Spring Meeting |
| 2017 | American Arbitration Association | Arbitration Fundamentals and Best Practices for New AAA Arbitrators |
| 2017 | American Arbitration Association | Arbitration Award: Safe Guarding, Deciding and Writing Awards |
| 2017 | ABA Section of Dispute Resolution | Advanced Mediation and Advocacy Skills Institute |
| 2018 | Pepperdine Law School | Advanced Mediation |
| 2019 | US District Court NDCAL | Mediation Training |
| 2019 | SF Superior Court | Mediation Training |
| 2020 | Mediate.com | Mediating Online Training |
Approach
I use a mix of facilitative and evaluative approaches depending on the situation and the parties' desires. I like to get to know the parties and hear their perspectives so I usually ask the parties to speak personally in addition to the positions expressed by their counsel. I listen carefully and always treat the parties with empathy, respect and civility as I learn their views, motivations, wants and needs. In caucuses, we confidentially and constructively explore the strengths and weaknesses of the parties' cases, the best and worst and most likely alternatives to a negotiated agreement, the risks faced by each party if there is no settlement, and the costs of proceeding through trial.
I work with the parties to creatively brainstorm ideas and solutions and their settlement demands or offers and their later settlement moves with them, to help the parties reach a resolution that they can all accept. This may include business solutions as well as money demands and offers.
I prepare intensively in advance of each mediation session. I believe in outside the box approaches and relentless follow-up.
Fees
For private mediation I offer an all inclusive service fee which includes 30 minute pre-meeting calls with each party, one hour of preparation time for a four hour conference, two hours of preparation time for a full day conference, and follow up telephone conferences with the parties as needed to achieve a settlement. My private mediation fees include all of the above services at $2,500 for a half day conference and $5000 for a full day conference, on Zoom and throughout California.
Other Information
Honors and Recognition
The Best Lawyers in America for Mediation, Arbitration and Commercial Litigation
Arizona and California Super Lawyers 2007-present Securities Litigation, Business Litigation; 2017-present ADR
Chambers USA America's Leading Lawyers 2007-2012 General Commercial Litigation
Martindale Hubbell AV Preeminent rating
Areas of Practice
Accidents
ADA
Automotive
Bankruptcy
Boundary Disputes
Business
Cannabis
Civil (general)
Civil Rights (discrimination)
Commercial
Construction
Contracts
Copyright
EEOC
Employment
Energy
Environmental
Franchise
General
Health Care
HOA
Insurance
Intellectual Property
International
Landlord - Tenant
Legal Malpractice
Medical Malpractice
Neighbor to Neighbor
Nursing Home
Online Civil
Online Mediation
Online Workplace
Organizational
Partnership
Patent
Personal Injury
Products Liability
Professional Fees
Real Estate
Securities
Sexual Harrassment
Sports
Tax
Technology
Trademark
Transportation
Workplace
Professional Services
Mediator
Fact-Finder
Collaborative Professional
Online Mediator
Mediator-Arbitrator
Mediating Lawyer
References available upon request.
This dispute resolution professional keeps professional liability insurance.
Attachments

Frank Burke Daily Journal Relentless Article.pdf