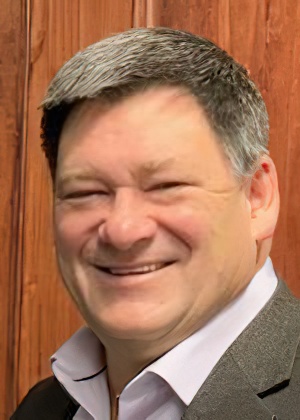 Glenn E. Tremper, Esq.


Glenn E. Tremper, PLLC

Click here to email
Click for Full Website
300 River Drive North
Suite 5
Great Falls, MT 59401
USA
406-761-9400
Description of Practice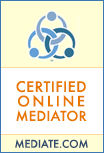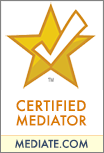 After more than 30 years in a complex civil litigation practice, Glenn E. Tremper, Esq. now serves exclusively as a neutral mediator, arbitrator, facilitator and special master. Glenn has particular experience and skill in the areas of complex commercial litigation, construction defects and disputes, estate and probate disputes, closely-held business disputes, insurance coverage and claims handling, family farm and ranch disputes, corporate and partnership separations, family business succession planning, and personal Injury. Regardless of the nature of a dispute, Glenn is trained and equipped to help the parties find ways to more constructively discuss and negotiate a resolution of their differences.
Professional Background
In his legal practice, Glenn engaged in an active commercial and individual-centered civil litigation practice. He has represented clients in business disputes, construction negligence claims, insurance coverage and claims handling disputes, probate and estate disputes, business tort disputes, professional malpractice claims, securities disputes, personal injury claims and other complex litigated matters. He has also represented clients in commercial real estate development matters, leasing and other business management matters.
Experience
Glenn has served as a mediator on dozens of litigated cases since 2015, and has represented one or more parties in over 70 separate mediations over the past 12 years. Since November of 2019, he is no longer taking on litigated matters in order that he may offer neutral and impartial dispute resolution services.
Glenn has substantial experience mediating disputes in the following areas:
Business and Contract Disputes
Construction Disputes
Construction Defect Disputes
Estate and Business Succession Disputes
Insurance Coverage and Claims-Handling Disputes
Personal Injury Claims
Employment
Other areas of familiarity by virtue of litigation handled during his practice include:
Securities Broker Negligence
Violations of State Blue Sky Laws
Consumer Protection Act Claims
Realtor Malpractice
Commercial Leasing
Environmental Cleanup (State and Federal Superfund Liability)
Degrees
1984 - 1987 - University of Montana School of Law, Missoula, Montana, J.D.;
1980 - 1984 - Carroll College, Helena, Montana, B.A. Philosophy, B.A. Theology;
1976 - 1980 - Bozeman Senior High School, Bozeman, Montana.
Training
| | | |
| --- | --- | --- |
| Dates | Trainer(s) | Title |
| 4/20/20 | Mediate.com | Mediation Online Training: eCommerce, Property & Workplace |
| 3/9/20 | ABA | 13th Annual Arbitration Training Institute - 12 hours |
| 6/24/17 | Strauss Institute for Dispute Resolution | Mediation of Complex Construction Disputes - 18 hours |
| 8/8/15 | Strauss Institute for Dispute Resolution | Mediating the Litigated Case - 42 hours |
| 6/23/15 | ABA | Kick Starting an Arbitration - 1.5 hours |
| 5/5/15 | AAA | Debunking the Myths and Misperceptions of Construction Arbitration |
Approach
Glenn views conflict as a necessary and valuable part of human legal, business and family interactions, and maintains a firm belief that the parties and their counsel usually possess the necessary skills and experience to discuss and resolve their differences, provided the obstacles to resolution can be overcome by a skilled mediator. Each conflict is different, and a mediator employs a number of different approaches based on the parties, counsel and circumstances encountered. A good mediator is Intelligent, Knowledgeable, Persistent, Hard-working, Tenacious, Committed, Neutral, an Advocate for Realistic Thinking, Innovative and Flexible, Respectful, Patient, Understanding, Trustworthy, Empathetic, and Optimistic.
Fees
$250 per hour, including prep time. Travel time is not billed unless otherwise approved. Reduced and Pro Bono rates available upon request.
Other Information
For scheduling and other information, please see www.tremperlaw.com
Areas of Practice
Accidents

(2 mediated)

Agriculture & Ranching

(7 mediated)

Boundary Disputes

(2 mediated)

Business

(24 mediated)

Civil (general)

(25 mediated)

Commercial

(20 mediated)

Construction

(4 mediated)

Contracts

(5 mediated)

Employment

(1 mediated)

Foreclosure

(3 mediated)
HOA

(1 mediated)

Insurance

(2 mediated)

Labor - Management

(1 mediated)

Land Use

(2 mediated)

Landlord - Tenant

(2 mediated)

Partnership

(3 mediated)

Personal Injury

(1 mediated)

Probate

(8 mediated)

Real Estate

(15 mediated)
Professional Services
Mediator
Fact-Finder
Mediator-Arbitrator
Mediation Consultant
Strategic Planning
Mediating Lawyer
Facilitator
Online Mediator
References available upon request.
This dispute resolution professional keeps professional liability insurance.
Attachments

Curriculum Vitae (03-20).pdf

Curriculum Vitae - (12-19).pdf