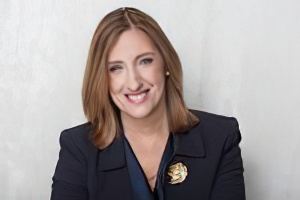 Helene Bernstein,Esq.


Law and Mediation Offices of Helene Bernstein

Click here to email
Click for Full Website
594 Dean Street Ste. 2nd Floor
Brooklyn, NY 11238
USA
917-748-9854
Fax: 718-709-5964
MEMBER OF:





Description of Practice
Family law practitioner with over twenty five years of experience. Mediates family law and divorce conflicts in New York City with offices in Brooklyn New York. Helene also continues to litigate divorce and family law matters in the court system representing adults and children. She is a founding member of the mediation division of Familykind, a nonprofit that assists families going through separation and divorce.Helene also offers collaborative divorce services if mediation is not a good fit for her clients. Helene is a consulting attorney for the Presumptive Divorce Mediation Program in Kings County, New York. In 2019, Helene joined the board of Familykind and the Family Divorce Mediation Council and Chair of the continuing education committee.Virtual services are available.
Professional Background
Ms. Bernstein is a family law/divorce attorney and mediator and has practiced extensively in the NYC Supreme and Family Courts. She has also been a Law Guardian in many custody disputes.Ms. Bernstein mediates child custody disputes in NYC Family Courts. Ms. Bernstein started her career as a prosecutor the the City of New York prosecuting child abuse and neglect cases. She opened up her own law practice in 1995 with an emphasis in family law and divorce. She also offers services in adoption, family law appeals, and advice on special education issues. As of 2010, Ms. Bernstein has expanded her practice to Westfield, New Jersey where she will focus on family law mediation and educational advocacy.
Experience
Mediator for over 10 ten years. Leads the Brooklyn Divorce Peer Group for the NYDMC. Member of the education committee for the FDMC and recently lectured to mediators at the NYS Bar Association on the topic of custody. Created the mediation department at Familykind a nonprofit helping families going through separation or divorce.
Degrees
B.A.-State University of New York at Binghamton J.D.- Brooklyn Law School
Training
| | | |
| --- | --- | --- |
| Dates | Trainer(s) | Title |
| 2010 | Center for Law and Mediation | Basic Divorce Training 40 hours |
| 2010 | Community Mediation Services | Basic Family Law Training 40 hours |
| 2010- | NYDMC | Annual Trainings skills and updates on law |
| 2010 | FDMC | Monthly trainings skills and updates on law |
Approach
Ms. Bernstein will help both parties come to an agreement that works best for their families. She will guide the parties through the process with creativity and sensitivity. Transformative or facilatative approach.
Fees
Billed at $500/hr.effective Jan. 2022
Other Information
In addition to regular office hours, Ms. Bernstein has office hours during the evenings. Bernstein also offers review attorney services and traditional divorce services. The firm accepts credit card payments.
Areas of Practice
Divorce (all issues)

(100 mediated)

Divorce (parenting)

(250 mediated)

Family
Professional Services
Mediator
Mediation Consultant
Representational Lawyer
Mediating Lawyer
Collaborative Professional
Online Mediator
References available upon request.
This dispute resolution professional keeps professional liability insurance.
Attachments

famlawbillspassedbothhouses2010 810.pdf