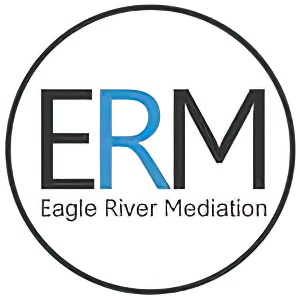 Holly Birdwell



Click here to email
Click for Full Website
787 E State Street, Ste 100
Eagle, ID 83616
USA
208-447-7715
MEMBER OF:





Description of Practice
Eagle River Mediation is a mediation and conflict resolution firm committed to resolving conflict through solution-focused alternative dispute resolution. Holly Birdwell, a Certified Professional Mediator, is a successful conflict resolution and communication expert and an Idaho Supreme Court Certified child custody Mediator. Eagle River Mediation is located in Eagle, Idaho, and serves Boise, Meridian, Nampa, and cities throughout Idaho. Eagle River Mediation specializes in divorce mediation, child custody mediation, family mediation, workplace mediation, business mediation, elder care mediation, conflict coaching, divorce coaching and communication coaching. Contact Eagle River Mediation for additional information or visit the website to learn more about Eagle River Mediation's services.
Areas of Practice
Adult Family
Business
Civil (general)
Community
Contracts
Divorce (all issues)
Divorce (parenting)
Education
Elder
Employment
Family
General
Government
Health Care
Landlord - Tenant
LGBTQ
Marital Mediation
Online Mediation
Organizational
Parent-Teen
Partnership
Pet Mediation
Victim - Offender
Workplace
Professional Services
Mediator
Conflict Coach
Communication Skills Trainer
Mediator-Arbitrator
Mediation Consultant
Ombud
Strategic Planning
Collaborative Professional
Facilitator
Online Mediator
Parenting Coordinator
This dispute resolution professional keeps professional liability insurance.