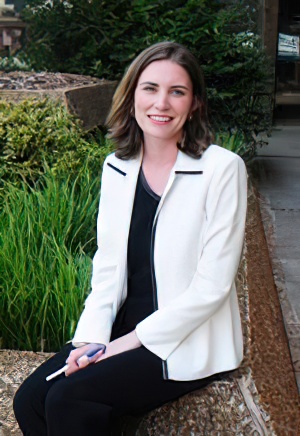 J BROOKE SCHMIDLY


Fairway Family Mediation, LLC

Click here to email
Click for Full Website
19 S. Fayetteville St, Asheboro, NC 27203
Asheboro, NC 27203
USA
3364628116
Description of Practice
I am certified by the NC Dispute Resolution Commission as a Family Financial Mediator. I mediate for people with or without lawyers, for cases in court or for those hoping to avoid court altogether, virtually or in person at my office. I can assist any family in NC. Our goal is a fair and wise agreement that will reduce family conflict, which is particularly important for families with children. You can avoid the astronomical cost of court and years of conflict and uncertainty by using mediation to expeditiously and fairly resolve all issues so you can both move forward into a new future.
Professional Background
I am a lawyer who spent over a decade litigating family cases in NC. I also previously served as NC District Court Judge. Litigating and deciding these cases convinced me that court is the very last place that families should end up but it is usually the first place they go when separation occurs.
Experience
I have represented dozens of clients in family mediations. In 2017, I was certified by the NC Dispute Resolution Commission and begin mediating cases as part of my private law practice. In 2019 I was appointed to a judicial vacancy in NC and served through the end of 2020. In 2021, I renewed my mediation certification and focused my practice on family mediation.
Degrees
I graduated from the University of North Carolina at Chapel Hill and attended law school at the University of Houston Law Center, graduating cum laude. I also have a master's degree in military operations (I spent 6 years on active duty as a jag and continue my service currently as a reservist).
Training
| | | |
| --- | --- | --- |
| Dates | Trainer(s) | Title |
| Jan 2017 | Mediation, Inc., Andy Little | Family Financial Mediation Training, 40 hours |
| 2015 | Alternative Dispute Resolution | 1 semester as part of Air War College |
Approach
When possible, I use interest based negotiation, trying to assist parties in reaching an agreement that will meet each of their needs. I developed a simplified questionnaire that I ask the parties to complete so that I know the issues we need to resolve in mediation. I have a physical office in central NC but also use a virtual platform to allow for private, convenient mediations for individuals anywhere in NC.
Fees
I charge $200 per hour for mediation services, which is usually split between the parties.
Other Information
The court process is long, expensive, and leaves families in uncertainty, often exacerbating conflict. I encourage those separating to talk to a lawyer about their situation, learn about what the lawyer believes will happen in court, ask about the costs (not just the initial retainer but likely full cost), and then try mediation before litigation. Many families will save tens of thousands of dollars and years of grief by doing so. Minimizing conflict is the single most powerful thing people can do to help their children adjust to a separation.
Areas of Practice
Divorce (all issues)
Divorce (parenting)
Family
Online Family/Divorce
Online Mediation
Parent-Teen
Professional Services
Mediator
Mediator-Arbitrator
Mediating Lawyer
Collaborative Professional
Facilitator
Online Mediator
Parenting Coordinator
References available upon request.
This dispute resolution professional keeps professional liability insurance.