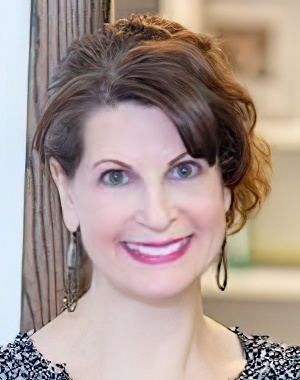 Karyn Youso



Click here to email
Click for Full Website
15850 W. Bluemound Rd, Suite 304
Brookfield, WI 53005
USA
(262) 788-5335
Fax: (262) 788-5398
Description of Practice
I am a family law mediator with 28 years of experience. I have an extensive background in cases involving substance abuse, domestic abuse and mental illness, and I'm a strong proponent of low conflict dispute resolution. I have strong empathy for what it feels like to go through divorce, and bring creative problem-solving skills to each couple's case. Lowering conflict can mean lowering cost, and better outcome for families.
Professional Background
I've been in practice for 28 years. I started as a researcher in Washington, DC, then moved to Wisconsin to enter private practice in 1993. I've seen so many families ripped apart by high conflict, and have spent a lot of time training to be able to offer low conflict services. Low conflict is better for kids, and better for finances.
Experience
Practicing mediator for over 20 years, Collaborative Divorce practitioner, participated in multiple divorce mediation trainings, marital mediation training, collaborative practice training.
Degrees
BA, University of Pennsylvania, 1989
JD, Washington University School of Law, 1992
Training
| | | |
| --- | --- | --- |
| Dates | Trainer(s) | Title |
| 2007 | Zena Zumeta | Divorce & Custody Mediation Training (40 hrs) |
| 2009 | John A. Fiske | Marital Mediation Training (8 hrs) |
| 2010 | Karyn Youso/VLP | Mediation and Negotiation (1 hr) |
| 2009 | Sharon Ellison | Taking the War out of Our Works (8 hrs) |
Approach
I am generally a facilitative mediator, promoting cooperation and communication between parties. When asked I do offer evaluative opinions. In higher conflict cases caucusing may be used (separating the parties into different rooms), but generally my mediations are conducted in one room with both parties (and their counsel if used). The goal of mediation is to resolve all issues, but at the very least resolve as many disputes as possible.
Fees
I give the clients the choice between paying my hourly rate or paying a flat fee for mediation depending on the facts of their case.
Other Information
Divorce is never easy. Mediation is most successful when there is a baseline level of trust between the parties, and the understanding that it is important that every person in the family lands on their feet afterwards. That means compromise. Divorce is rarely anticipated, so emotions can run high. If you've chosen mediation as your divorce process option, you're already putting your family first.
Areas of Practice
Divorce (all issues)
Family
LGBTQ
Marital Mediation
Prenuptial
Professional Services
Mediator
Mediator-Arbitrator
Mediating Lawyer
Mediation Consultant
Arbitrator
Collaborative Professional
Facilitator
Online Mediator
References available upon request.
This dispute resolution professional keeps professional liability insurance.