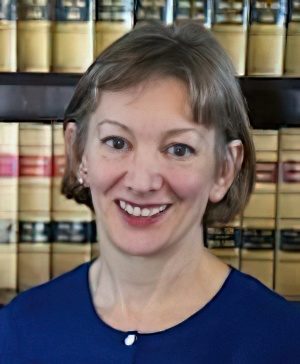 Katherine Webster-O'Keefe


Candlewood Mediation Center, LLC

Click here to email
Click for Full Website
PO Box 1747
72 Park Lane
New Milford , CT 06776
USA
860-350-5009
Fax: 860-355-8627
MEMBER OF:









Description of Practice
Katherine is an experienced family lawyer and mediator. She works with couples to help them transition through their separation and divorce, helping them work through all the issues that need to be addressed in the divorce process by facilitating productive discussions, educating parties about the law, and structuring a plan that will work going forward. Katherine handles all aspects of the court process for the parties - preparation, service and filing of the divorce complaint, preparation of financial affidavits, preparation of the final agreement and attends the final hearing to assist the parties and the court. Through The Candlewood Mediation Center, LLC, Katherine provides co-mediation with a licensed clinical psychologist, Dr. Thomas Condon, who brings 35 years of experience treating children and families into the mediation process. Together the psychologist/lawyer-social worker team facilitates effective communications focused on the future instead of blame for past events, guiding couples toward an enduring and informed settlement. The process focuses on creating a healthy and stable enviornment for the children, paving the way for them to become healthy adults. The process effectively plans for their future and keeps the cost of their divorce manageable.
Professional Background
Katherine has a Masters in Social Work and has practiced family law in Connecticut since 1983. For more than 20 years she had an active adversarial practice. She has also acted as Attorney for Minor Children and Guardian Ad Litem in many cases. Since 2004 her practice has been limited by choice to resolving family cases outside of court.
Experience
Over the course of 26 years Katherine has mediated hundreds of cases in her mediation practice and as a special master in the Connecticut court system.
Degrees
J.D., M.S.W.
Other Information
www.websterokeefelaw.com
Areas of Practice
Adult Family
Divorce (all issues)
Divorce (parenting)
Elder
Family
LGBTQ
Marital Mediation
Professional Services
Mediator
Mediating Lawyer
Facilitator
Collaborative Professional
Mediator-Arbitrator
Attachments

Co-Mediation Brochure pdf.pdf