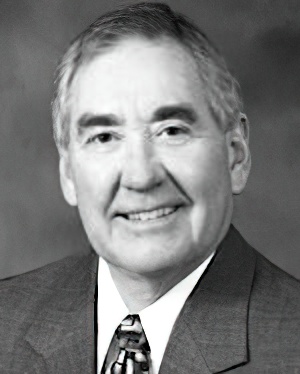 Kenneth Hope


Hope Mediation

Click here to email
Click for Full Website
P O Box 3311
Littleton, CO 80161
USA
(303) 906-3709
MEMBER OF:



Description of Practice
Ken has over 45 years of legal experience in a wide variety of areas including mediation, transactional matters, commercial and construction related litigation, real estate issues, as well as high asset and high conflict matrimonial cases. These years of legal experience that included more than 200 trials have helped build the foundation of communication, creative problem solving and conflict resolution skills so essential in the field of alternative dispute resolution. In addition to those mediation sessions and settlement conferences that he conducted while in private law practice, since the launch of his private mediation practice in the summer of 2010, Ken has conducted approximately 500 mediation sessions and a number of arbitrations. With both extensive litigation and transactional backgrounds, Ken provides the insight necessary to maximize opportunities for resolution.
Professional Background
A Colorado native, Ken received his undergraduate degree from Colorado State University and his law degree from Washburn University School of Law. After many years as a sole practicioner in the Englewood and DTC areas, in 2000 Ken joined an 11 person Denver law firm that had fully staffed offices in both Steamboat Springs and Telluride. Ken was instrumental in opening an office in Winter Park and was in charge of all transactional and litigation matters in that office. From 2007 until July, 2015 Ken served as Vice President and in house counsel to a regional specialty wood products company with its principal location in Wheat Ridge. His areas of expertise expanded to include employment, workplace conflct resolution, risk management, strategic planning and related personnel issues. He left that position in July of 2015 to devote his energies to his mediation and ADR practice on a full time basis. Ken received formalized training in the field of arbitration from the American Arbitration Association and has acted as a voluntary settlement master in the Arapahoe County District Court. Ken is a frequent presenter at CLE of Colorado on a wide variety of ADR topics including Advanced Mediation Techniques, Preparing for Mediation and Mediating the Family Business Dispute.
Experience
Ken has mediated a variety of cases including commercial and construction related disputes, estate disputes, wage and compensation disputes, HOA disputes including landlord-tenant, business dissolution disputes, as well as a large number of pre and post decree matrimonial disputes. Ken also actively participates as a volunteer mediator with Jefferson County Mediation Services (JCMS), Eagle County Court and Denver County Court where he is also on the list of preferred mediators.
Approach
Ken believes that his style of mediation is determiend first by understanding the needs and relationships of the parties and the nature of the dispute. Once these have been identified the parties can then embark upon the process of resolution. While in some cases where a continuing relationship among the parties may be a consideration, a facilitative approach may be utilized. In other legal disputes involving a monetary amount as well as an understanding of the applicable law, a more evaluative approach may be utilized.
Fees
Fees range from $200 to $300 per hour based upon the nature of the dispute and the number of parties involved. Flat fees are also utilized in many instances. The flat fees include pre mediation conferences with the parties and counsel if represented, document review, research and session preparation. For disputes outside of the Denver area, minimal travel expenses are charged.
Other Information
Ken provides mediation and related ADR services throughout the Front Range as well as on the Western Slope. His range of expertise also includes the areas of settlement conferences, arbitration, mini trials, early case evaluation, and med/arb. Ken is also conducting mediation sessions remotely.
Areas of Practice
Adult Family
Business
Civil (general)
Commercial
Construction
Contracts
Divorce (all issues)
Divorce (parenting)
Elder
Employment
Foreclosure
Franchise
General
Insurance
Landlord - Tenant
Marital Mediation
Organizational
Partnership
Personal Injury
Prenuptial
Probate
Professional Fees
Real Estate
Professional Services
Mediator
Mediating Lawyer
Collaborative Professional
Facilitator
Representational Lawyer
Fact-Finder
Mediator-Arbitrator
Arbitrator
References available upon request.
This dispute resolution professional keeps professional liability insurance.