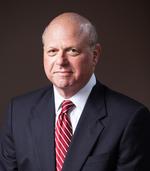 Lawrence Flick

Click here to email
Click for Full Website
107 W 9th St
Suite 216
Kansas City, MO 64105
USA
(816) 221-0501
Description of Practice
Flick Law Firm is a Kansas City injury and car and truck accident law firm that has been serving Kansas City area residents for more than 25 years. The firm focuses almost exclusively on vehicle accident cases such as those involving cars, trucks, pedestrians and motorcycles. This focus has enabled the firm to gain the skills and resources needed to help Kansas City injury victims get fair and just compensation for their injuries. Flick Law Firm has a 10/10 Superb rating on attorney review website AVVO and an A+ rating with the BBB. So if you or a loved one has been injured in an accident then don't hesitate to contact The Flick Law Firm today.
Professional Background
Lawrence Flick earned his Juris Doctor or J.D. degree when he graduated from the University of Kansas School of Law in 1982. He was admitted to practice that same year before the state court in Kansas as well as before federal courts. Today, Lawrence is also a Missouri Bar member as well as a practitioner admitted before the United States District Courts for the Western District of Missouri and the District of Colorado. At the U.S. Appellate level, he is admitted to practice before the U.S. Courts of Appeals for both the 8th and 10th Circuits.
Other Information
Disclaimer: Neither the Missouri Supreme Court or The Missouri Bar reviews or approves certifying organizations or specialist designations. Choosing a lawyer is an important decision and should not be made solely on the basis of advertisements. Meetings with lawyers at Flick Law Firm are by appointment only.
Areas of Practice
Professional Services
Mediator
Mediating Lawyer
Collaborative Professional
Facilitator
Online Mediator