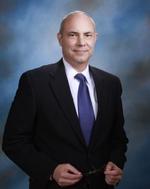 Mark Troum
The Troum Law Firm, P.A.

Click here to email
Click for Full Website
533 Versailles Drive
Suite 102
Maitland, FL 32751
USA
321-428-2247
Description of Practice
At The Troum Law Firm, P.A., we understand the emotional and sensitive nature of family-related legal matters. It can be very easy to act upon these emotions and make snap decisions that could end up having serious ramifications for every member of your family—and your future. Our Maitland divorce attorney, Mark S. Troum, can help you understand your rights and options so you can make rational, informed, and empowered decisions that can help protect your best interests for the long-term. Rather than making uncalculated choices, drawing fast assumptions, or accepting swift settlements, choose to put qualified and insightful legal counsel on your side.
Professional Services
Mediator
Mediating Lawyer
Collaborative Professional
Facilitator
Online Mediator