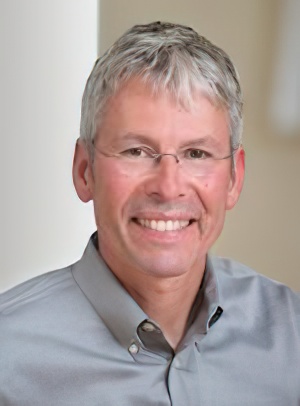 Mark Batson Baril


Resologics

Click here to email
Click for Full Website
Reno / Las Vegas / SF Bay Area
NV
USA
775.574.8314
MEMBER OF:



Description of Practice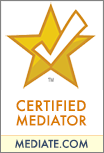 Resologics provides non-attorney mediation services to workplace teams and organizations experiencing unproductive conflict. We facilitate interpersonal and business conversations and help parties find effective ways to communicate, determine the real issues to be resolved, separate emotions from finance, make informed decisions, and implement resolutions.
Our mediation practice backgrounds include: complex multi-party interpersonal disputes and team dynamics issues; equity split dilemmas; financially sophisticated cases; co-founder problems; founder-investor relations; graceful employee, founder, and executive level exits; mergers & acquisitions; family business matters; compensation & benefits; union related; financial and services/administrative issues; organizational, strategic, and mission related; values and ethics related.
Our Approach:
If you or you team are in the midst of a conflict you are probably full of confusion, frustration and concern. You might be worried about losing money, clients, your job, your reputation, production capacity, and perhaps your own identity. We keep the mediation process simple and very focused on addressing your concerns. We do this by thoroughly examining the facts and issues, then we help you weigh all of your potential options in terms of both the emotional and financial impacts on you and your organization both now and in the future. We understand your worries and concerns and address them head on. In mediation, we provide you with the guidance and the tools to be in charge of your and your organizations' fu
Professional Background
It took Mark 30 years and three successful businesses to clarify his passion for conflict resolution. He'd been on teams with companies including Lockheed Martin, 3M, GE Healthcare, Burton Snowboards, PALL Corporation and Medtronic, producing everything from flexible-circuits and medical devices to high-volume packaging and sporting goods products, before he realized that fostering productive relationships was his favorite type of project. It was then that he traded his spreadsheets and drawings for his current toolkit: proactive conflict prevention support, capacity building, team coaching and dispute management.
Experience
Mark's been a business and workplace mediator with Riverstone Resolutions and Resologics since 2008 mediating and facilitating projects ranging from complex entrenched personal business disputes to multi-day retreats and team building events. He was the Courts Mediation Program Manager for SEEDS Community Resolution Center (Alameda County California) and managed a team of 35 paid and pro-bono mediators. He also co-led a Mediators Beyond Borders International peace building assessment in Rwanda.
Degrees
MS, Mediation and Applied Conflict Studies - Woodbury Institute 2009
BS, Business Personnel Management - Merrimack College 1984
Training
| | | |
| --- | --- | --- |
| Dates | Trainer(s) | Title |
| 2012 | IOA International Ombudsman Association | Ombudsman 101-Fundamentals (24 hours) |
| 2009-ONGOING | Miscellaneous Trainers | Elder Mediation; Bio-Ethics Mediation, Cross Cultural Awareness; Mental Health Awareness; Diversity $ Equity; Restorative Justice; |
| 2012 | MBBI Mediators Beyond Borders International | International Team Management (24 hours) |
| 2009 | Woodbury Institute of Champlain College | Masters in Mediation and Conflict Studies (2,500+ Hours) |
| 2015 | Team Coaching International / ICF | Certified Team Performance Coach (100+ hours) |
Approach
Mark believes strongly that parties to a dispute are best at making their own decisions about final agreements and outcomes. He also believes that a strong process led by an outsider is critical, and at times, necessary for success. Additionally, the business disputes we see at the surface level often have a cause at the foundation or systems level and unless that system is dealt with, the conflict will persist. Long-term, sustainable agreements that fit the organization and the team are always the end-game.
Fees
The first 30 minutes is a complimentary no obligation discovery; $275.00/Hour or $1,750.00/Day
No minimum hours
Fee typically paid by organization
Credit Cards, PayPal and Checks are accepted
Other Information
Resologics provides diagnostic tools and team coaching to teams and investors to help them capture a real picture of what is happening within the team. Resologics is a certified facilitator for the TEAM DIAGNOSTIC™ and CONFLICT CLIMATE INVENTORY™ team assessment tools.
Multiple Office Locations:
510.314.8314
Bay Area
775.574.8314
Reno Area
Areas of Practice
Agriculture & Ranching
Art
Automotive
Aviation
Bankruptcy
Bioethics
Bullying
Business
Civil (general)
Commercial
Community
Construction
Contracts
Copyright
Cross Cultural
Education
EEOC
Employment
Energy
Engineering
Entertainment
Environmental
Foreclosure
Franchise
General
Government
Health Care
HOA
Hospitality
Insurance
Intellectual Property
International
Labor - Management
Land Use
LGBTQ
Maritime
Non Profits
Oil and Gas
Online Mediation
Online Workplace
Organizational
Partnership
Patent
Professional Fees
Real Estate
School/Education
Securities
Special Education
Technology
Trademark
Transportation
Trust Management
Workplace
Professional Services
Mediator
Online Mediator
Communication Skills Trainer
Systems Designer
Mediation Consultant
Mediation Trainer
Ombud
Conflict Coach
Strategic Planning
Collaborative Professional
Facilitator
References available upon request.
This dispute resolution professional keeps professional liability insurance.
Attachments

IOA_Ombuds_Standards_of_Practice.pdf

Model_Standards_of_Conduct_for_Mediators.pdf